China awards annual scholarships to 185 Cambodian students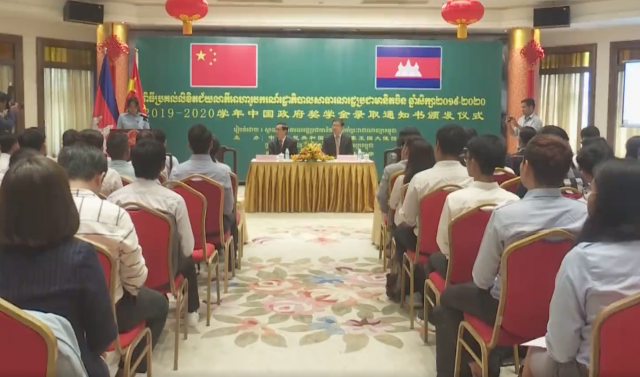 Xinhua
August 13, 2019 5:06 AM
PHNOM PENH-- The Chinese government on Monday granted scholarships to 185 Cambodian students for pursuing higher education in China for the 2019-2020 academic year.

Chinese Ambassador to Cambodia Wang Wentian and Cambodian Secretary of State for Education, Youth and Sports York Ngoy jointly presented the scholarships to the recipients at a ceremony held at the Chinese Embassy here.
The students will study bachelor's, master's, and doctor's degrees in various Chinese universities in the majors of civil engineering, business administration, journalism, international trade, finance, economics and international relations, among others.
Wang said China always pays high attention to supporting Cambodia in human resources development, which is a key factor for socio-economic development.
"As good friends, China has paid the most attention to the cooperation in education between China and Cambodia," he said at the ceremony.
The ambassador was confident that the students would not only be valuable assets for Cambodia, but also active contributors to the promotion of China-Cambodia relations when they return.
According to Wang, to date, the Chinese government has provided more than 3,000 scholarships to Cambodian students.
"Many of the graduates have served in key positions in governmental institutions, universities and enterprises, as some have become the founders of companies after they have returned," he said, adding that those graduates have played a very important role in helping develop Cambodia's economy and society.
York Ngoy expressed gratitude to the Chinese government for granting the scholarships, which are very important to develop human capital in Cambodia.
"The scholarships truly reflect China's attention to the development in Cambodia," he said, adding that human resources are crucial to help Cambodia become an upper middle-income country by 2030.
He also encouraged the scholarship recipients to pay attention to learning Chinese culture, saying that culture plays a vital role in deepening people-to-people bonds.
Chhun Sotheaneath, a 22-year-old scholarship recipient, said she was very happy that she had a chance to study the master's degree in architecture at Chang'an University in Xi'an, capital of northwest China's Shaanxi Province.
"On behalf of the scholarship recipients this year, I would like to extend my profound gratitude to the Chinese government for providing us the scholarships," she said at the event. "Studying in China will also give us an opportunity to explore China's beautiful culture."
She pledged to use her knowledge and skills to help develop Cambodia when she returns.
Related Articles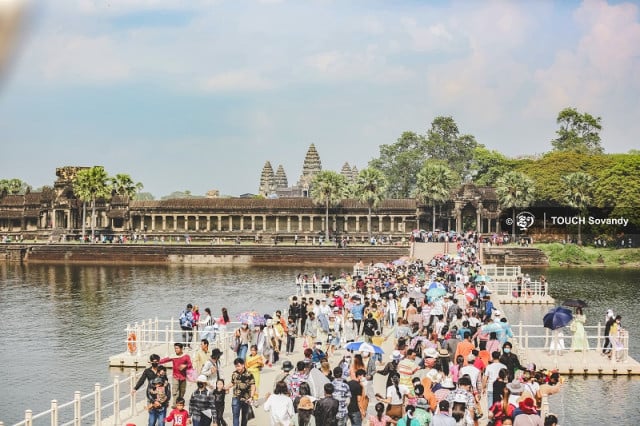 November 20, 2022 12:10 PM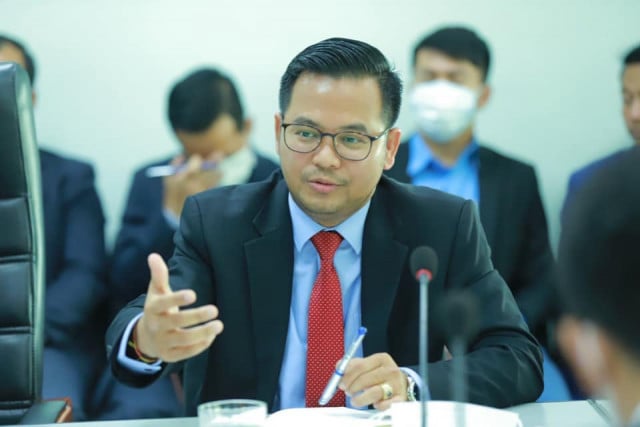 September 24, 2021 11:02 AM