Cambodia, China enhance heritage site cooperation, exchanges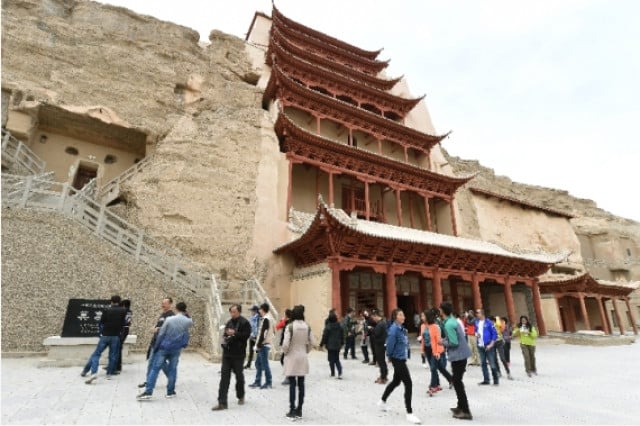 Xinhua
May 21, 2019 2:33 AM
LANZHOU-- An agreement has been signed by cultural institutes of the Mogao Grottoes in northwest China's Dunhuang and Cambodia's Angkor Wat to promote cultural exchanges between the two world heritage sites.
The agreement was jointly signed by the Dunhuang Academy of China, and the Authority for the Protection and Safeguarding of Angkor and the Region of Angkor, officials with the academy announced on Monday.
Under the agreement, the two sides will carry out conservation activities, share research materials, jointly apply for research projects, and hold exhibitions to promote cultural exchanges.
A documentary film entitled "Dialogue between the Mogao Grottoes and Angkor Wat" will also be co-produced and make its debut at the end of August.
Both on the UNESCO World Heritage List and historic sites of Buddhist art, the Mogao Grottoes and Angkor Wat have attracted countless tourists worldwide, showing people the charm of ancient art.
The two also enjoyed extensive international cooperation over the past three decades on fresco and sculpture restoration and cultural relics protection.
Related Articles