China Donate Two Tons of Medical Equipment to Cambodia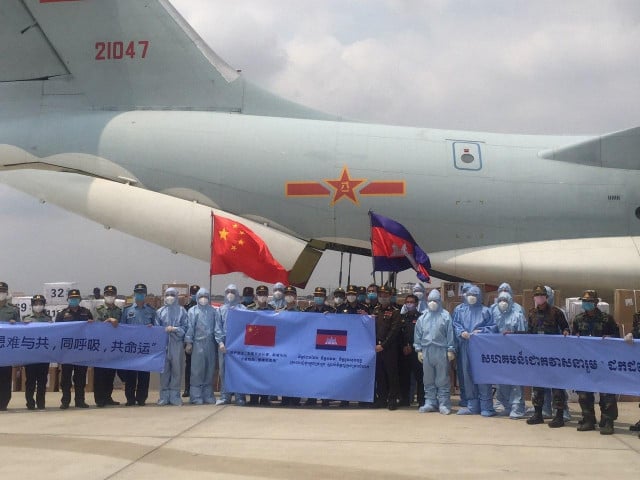 Phoung Vantha
April 1, 2020 7:07 AM
A delivery was made by the Chinese People's Liberation Army to Cambodia's Ministry of National Defense on Wednesday to combat the pandemic.

PHNOM PENH--China on Wednesday donated more than two tons of medical equipment to support Cambodia in the fight against the Coronavirus Disease 2019 (COVID-19). This comes after Deputy Prime Minister and Minister of the Interior Sar Kheng claimed Cambodia lacked the capacity to adequately cope with the virus.

The Chinese People's Liberation Army donated medical equipment which arrived at Phnom Penh International Airport on Wednesday morning where it was collected by representatives of the Ministry of National Defense.

On March 28, China donated a further 20,000 COVID-19 test kits to the Ministry of Health, this is on top of the 2,016 kits donated by China on March 18. All of this is in a bid to help the country deal with COVID-19 and identify those infected with it. Cementing its commitment to Cambodia, China also dispatched medical teams to Cambodia on March 23.

Besides China, Japan has leant their support to Cambodia in the form of medical equipment and experts. Germany provided $1.6 million to Cambodia's Pasteur Institute and the United States also pledged $2 million to Cambodia's pandemic relief efforts.

At press time Cambodia has recorded 109 confirmed cases of COVID-19, of which 23 have recovered and none have died.


Related Articles