China donates COVID-19 Test Kits to Cambodia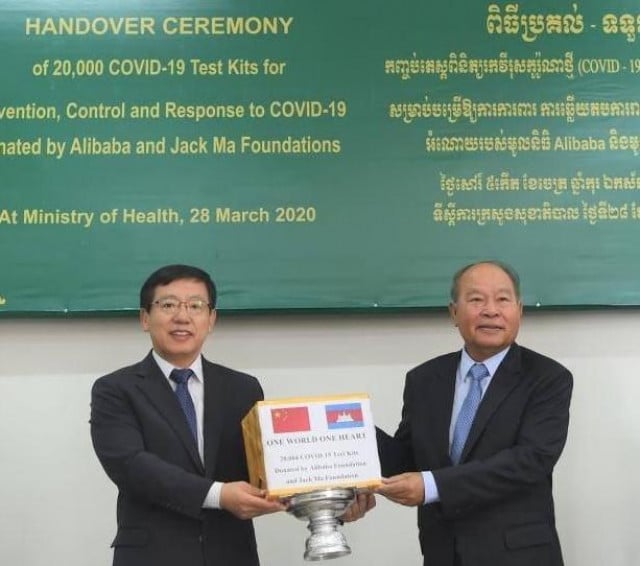 Phoung Vantha
March 28, 2020 10:36 AM
This will enable the health authorities to test more people for the disease
PHNOM PENH--China Saturday (March 28) donated 20,000 test kits to the Cambodian government to help the country deal with the Coronavirus Disease 2019 (COVID-19) and identify people affected by the it, according to a message posted on the Chinese Embassy Facebook page.

"Wang Wentian, Chinese ambassador to Cambodia, formally entrusted 20,000 test kits (detection reagent) provided by the Jack Ma Foundation and the Alibaba Foundation to Mam Bunheng, minister of health of Cambodia," the message read.

"[The ambassador] hopes that those test kits will support Cambodia in the fight against COVID-19," the message said. "The Chinese will continue to provide all possible assistance to Cambodia and fully support Cambodia in its fight against COVID-19."

Upon receiving the donation, the Chinese Embassy message read, Minister of Health Mam Bunheng said that, since the start of the COVID-19 pandemic, China had helped Cambodia fight the spread of the disease in many ways including sending Chinese medical experts to work with the Cambodian medical teams.

"Cambodia will fondly remember China's assistance and closely cooperate with the Chinese to win the fight against the coronavirus soon," Bunheng is quoted as saying.

As of March 28, Cambodia had identified 102 cases of COVID-19 in the country, according to the Ministry of Health.
Related Articles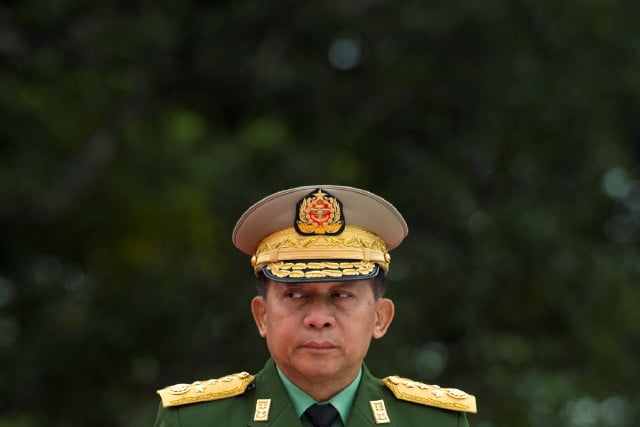 February 18, 2020 1:33 PM