China Might Prefer Suu Kyi's Government but Needs to Maintain Non-Interference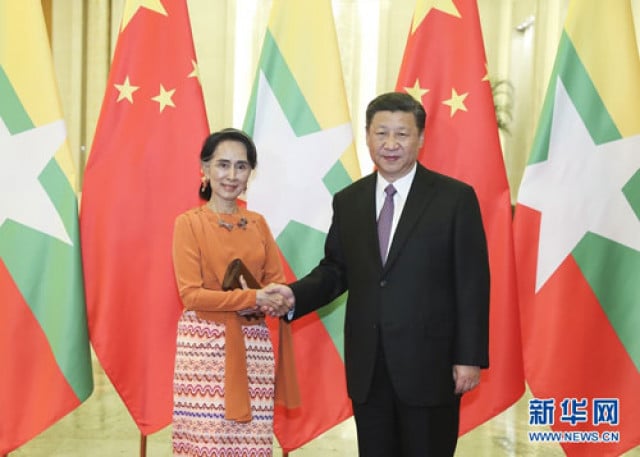 Ty Chea
March 11, 2021 8:27 AM
Beijing's links to armed ethnic groups have strained ties with the regime
Geographically, China is surrounded by US alliances and hostile neighbors. Northeast are South Korea, Japan, and Taiwan, US security partners in the region. Philippines and Thailand have US military bases and there are Vietnam and India, all of which are hostile neighbors.
The two exits from China are through the South China Sea and Myanmar which provide China access to the Indian Ocean and let it expand its influence in Africa where US influence is minimal.
Taking this into account, China intends to use Myanmar as a strategic hub in which it can connect its Yunnan province to the Bay of Bengal and to Africa.
Myanmar provides China a great deal in terms of value and raw materials such as oil and jade. Therefore, the East Asian power has been investing hugely in infrastructure as well as the establishment of a deep-sea port project and Special Economic Zone at Kyaukphyu.
Because of this, China wants Myanmar to have a stable regime which can maintain law and order, eventually allowing Beijing to reap the benefit from its investments.
National League of Democracy (LDP) leader Aung San Suu Kyi, the former state councilor who has been detained by the military since the Feb.1 military coup, has been seen as being able to maintain stability within Myanmar due to being recognized as a democratic icon, and mostly as a hero to Myanmar people.
Suu Kyi is popular because her policies focused on growth and poverty eradication.
Suu Kyi has appeared to act in favor of China, particularly on the issue of Tibet which she sees as an issue for Beijing. A joint statement between China and Myanmar issued in 2016 during Suu Kyi's trip to China signified Myanmar's support for China's stance on Taiwan, Tibet, and Xinjiang. More notably, she also attended the first and second Belt and Road Forums in 2017 and 2019 as a high-profile guest.
In contrast, China's relations with the military elites have been strained in recent years due to the country's involvement in Myanmar's ethnic conflicts.
It has appeared to the military that China has been playing both sides of the fence. On one hand, China has maintained support for the military deal with other ethnic groups to ensure stability while providing weapons and support to the United Wa State Army – the largest Burma ethnic armed organization which is equipped with sophisticated Chinese weaponry – and Arakan army. China seems to have held the United Wa State Army as a pawn, and it might use it against the military in case hostility erupts or in a scenario in which the military is overthrown by the US and its allies in response to severe human rights violations.
However, China maintaining good relations with Suu Kyi's civilian government might also be a reason for the military to stage the coup on Feb.1 as the military group feared that it would soon lose support from China if Suu Kyi and Beijing continued to maintain good relations or even elevated them to another level.
In contrast, according to a lobbyist who has been hired by the Myanmar's military, the military group has sought to build closer relations with the West. And surprisingly, the lobbyist claimed that it was a fear of becoming China's client state that pushed the military leaders to overthrow Suu Kyi's government, taking into account the increasingly friendly ties between the two governments.
As one of the leading investors in Myanmar, China sees that any move by the military, including overthrowing the civilian government via a coup, would undermine stability. The West would impose sanction, threatening China's profitable businesses.
The ongoing pro-democracy protests, which have led to a brutal response from the military, will surely continue. Tension and clashes between both sides will only jeopardize enormously the country's hard-earned stability, peace and the struggling economy, which has been hit hard by COVID-19.
Based on Suu Kyi's widespread popularity, it is clear that the people's movement to defy the military rule will not stop anytime soon if the military does not act quickly to organize elections and transfer power to a civilian government.
The US has already imposed hefty sanctions against the military in response to its continued dismissal of the people's will and its bloody crackdown on peaceful protests.
The European Union has also been preparing sanctions on military-owned businesses.
Although China might prefer the NLD's government, it is obvious that it needs to uphold the so-called non-inference principle to avoid upsetting the military.
It is understandable that China can't support any democratic movement in Myanmar because of the implications for its political authoritarianism at home. In addition, China has a rule to play fairly when it comes to political engagement to protect its interests, which is to work with whoever, good or bad actor, comes to rule. Taking this into consideration, China blocked the UN Security Council joint statement that sought to condemn the coup.
The Myanmar's current crisis might not be over and China may need to wait before it can seek an opportunity to support Suu Kyi and her political camp without putting its benefits and its politics at home at risk.
Ty Chea obtains his Bachelor of Art in International Relations (Hons) from Pannasastra University of Cambodia. He was also an exchange student at the University of Leuven, Belgium under the Erasmus Mundus Scholarship Program.
Related Articles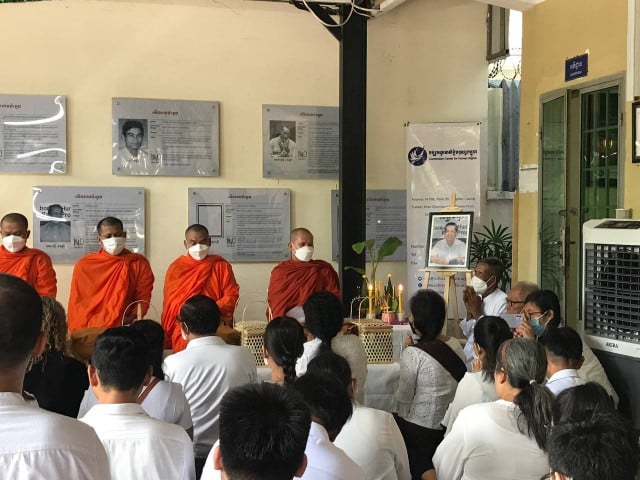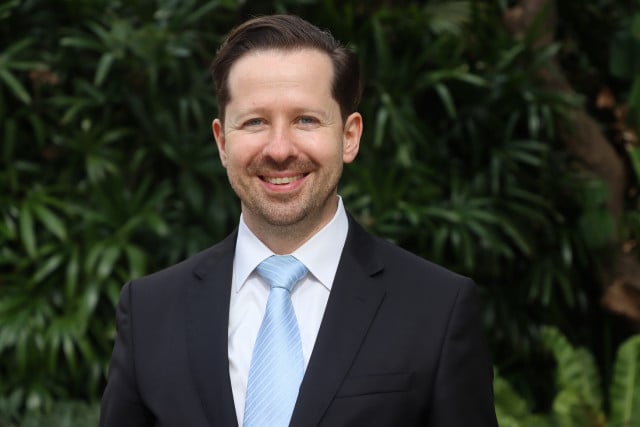 December 11, 2021 6:37 PM