China to Provide a Grant for Road Construction in Kampong Cham Province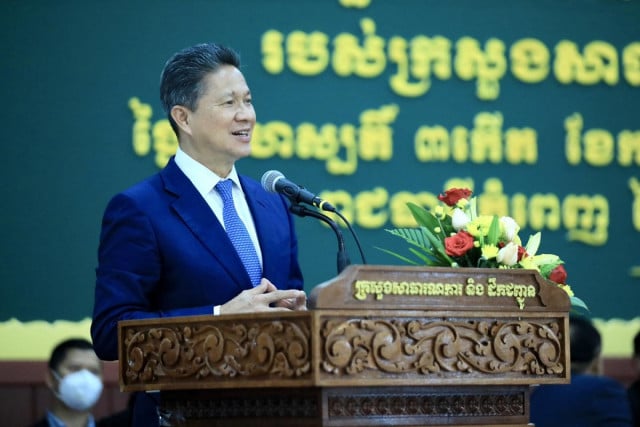 PHNOM PENH – During his visit to Cambodia to attend the ASEAN summit in November 2022, the Chinese prime minister is expected to sign a grant for the construction of National Road 7, Minister of Public Works and Transport Sun Chanthol said on Oct. 27.
Speaking at a press conference on the work of the ministry over the last five years, Chanthol said that the National Road 7 construction project is to be funded by China as a grant, which is only awaiting the Chinese prime minister's signature.
The road construction site in Skun district has already been inspected and the construction costs estimated by people in the field, Chanthol said, adding that all is set for the work to start. National Road 7 passes through Phnom Penh, Kampong Cham, Tboung Khmum, Kratie and Stung Treng provinces, ending at the Cambodia-Laos border.
"As far as I know, when the Chinese prime minister pays an official visit on the 9th of next month to attend the ASEAN Summit, a grant will be signed to build a road from Skun district to Kampong Cham province," the minister said.
The project will involve building a 100-kilometer road: the 11th ASEAN Highway across the Laos-Cambodia border. The road is to connect National Road 13 from Vientiane—Laos' capital—to National Road 7, National Road 4, and the Sihanoukville Autonomous Port in Preah Sihanouk province.
During the press conference, Chanthol said that there are many roads projects that have been completed, construction projects that are in the process of being completed, and many studies done on future projects including underground railroads and high-speed rails from Phnom Penh to Poipet City on the Thai border and from Phnom Penh to Sihanoukville.
Chanthol added that the Ministry of Public Works and Transport has already conducted studies on the underground rail and air-train network and is only waiting for investors to launch construction. The two projects will reduce traffic congestion in Phnom Penh, he said.
In addition to the work on National Road 7, National Road 8 from Prek Tameak Bridge to Ponhea Kraek District in Tboung Khmum Province, which is 124 kilometer long, will be expanded and improved, he said.
As for National Road 9 between Steung Treng province and Preah Vihear province, which is 143 kilometer long, there is no construction or improvement planned at this point as the road is in good condition, Chanthol said.
In the meantime, the work on National Road 10 from Samlot district in Battambang province to Veal Veng district in Pursat province and Koh Kong province, has been 66 percent completed, Chanthol said. National Road 11 from Prey Veng province that leads near the Thnal Totoeng Market area in Kandal province and connects with National Road 7 was officially inaugurated in 2021 year.
Originally written in Khmer for ThmeyThmey, this story was translated by Meng Seavmey for Cambodianess.
Related Articles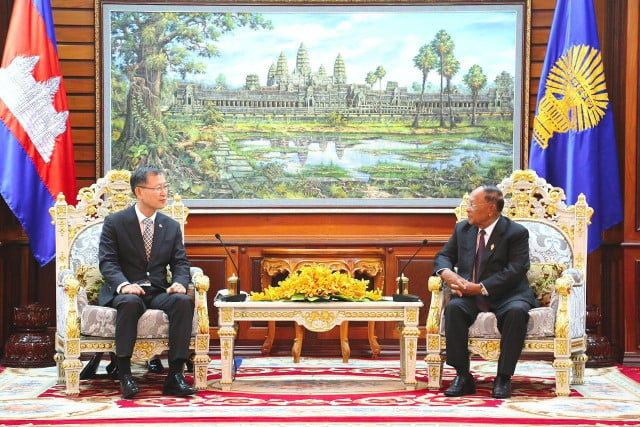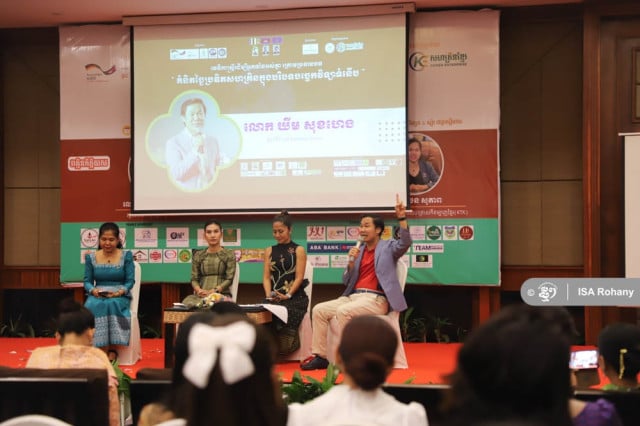 September 4, 2023 6:15 PM