China's Leader Marks the Birthday of Cambodia's King at an International Event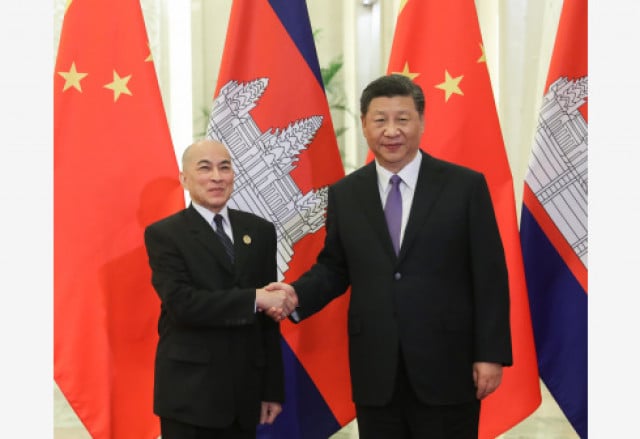 Thmey Thmey
May 15, 2019 3:39 AM
PHNOM PENH--President Xi Jinping surprised King Norodom Sihamoni with birthday wishes Tuesday during a banquet for foreign dignitaries held by the president and his wife Peng Liyuan, according to Cambodia's Minister of Information.
"It is surprised that Chinese President and his spouse celebrate the birthday of his Majesty the King at the Great Hall of the People while hosting a state banquet," Khieu Kanharith said in his Facebook post.
The King, who celebrated his 66th birthday this week, is in Beijing to attend the first Conference on Dialogue of Asian Civilizations that has begun Wednesday and is held until May 22.
Decades-long bond
China has had a special relationship with the Cambodian royal family since the 1950s and today, King Sihamoni and his mother Queen Norodom Monineath continue the tradition established by the late King Norodom Sihanouk of going to Beijing for routine medical checkups, staying in the residence that China has been putting at their disposal for years.
Prior to the banquet on Tuesday, President Xi had met with King Sihamoni and reiterated that China would continue to provide Cambodia with strong support so that the country can follow the development path that is in line with its needs and requirements.
"China will work with Cambodia to push [the] comprehensive strategic partnership of cooperation to a new level," Xi said according to the Chinese state-run Xinhua News Agency.
China and Cambodia working together on long-term programs
In 2013, Cambodia and China expanded their partnership into a comprehensive program. Relations between the two countries have since been strengthened, marked by significant increases in Chinese aid, investment, trade and tourists.
China has become Cambodia's largest trading partner with an estimated $5.8 billion in bilateral trade in 2017, according to the Council for the Development of Cambodia.
During the meeting Tuesday, President Xi was reported as saying that China and Cambodia should carry out a plan of action in order to achieve a "community of shared future" to benefit people of both countries.
King Sihamoni was reported as thanking China for its unwavering support and assistance to Cambodia. He also praised China for the crucial role it plays in international affairs.
"The Kingdom will stand with Chinese people under all circumstances," King Sihamoni was reported as saying, adding that Cambodia was ready to work with China to promote its Belt and Road Initiative.
Related Articles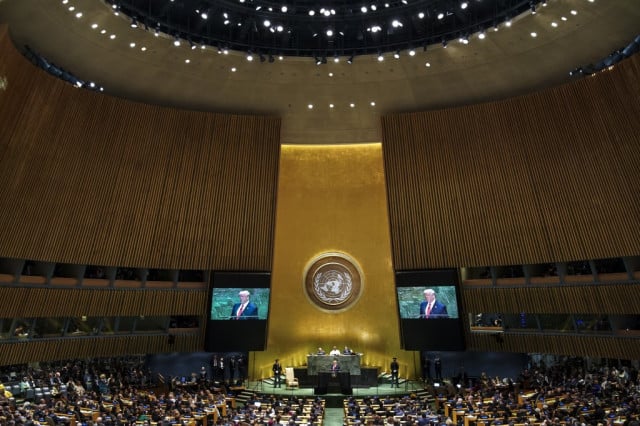 September 19, 2020 8:36 AM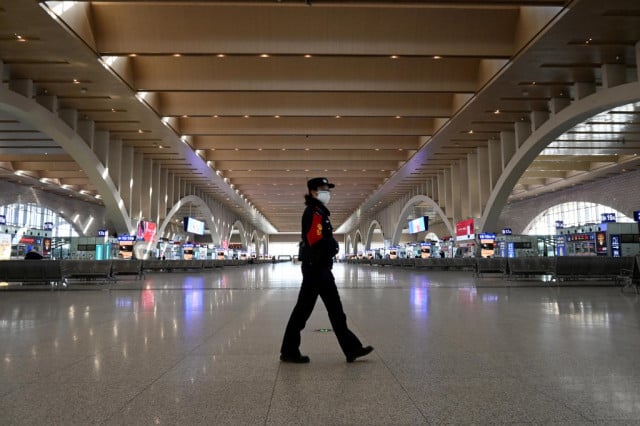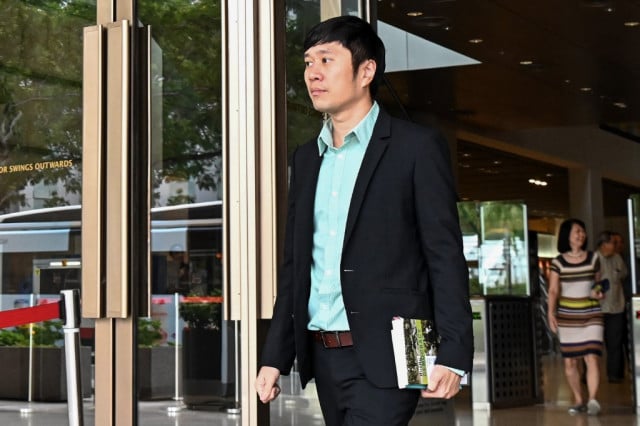 November 23, 2020 7:16 AM