China's port installations in Koh Kong–civilian, military or both?
Sao Phal Niseiy
June 11, 2019 11:37 AM
PHNOM PENH--Last month, the U.S. Department of Defense released its "Annual Report on Military and Security Developments Involving the People's Republic of China," pointing out that China wants a string of military bases around the world including in Southeast Asia to protect its investment in its One Belt One Road Initiative.
And on June 1, the department issued its Indo-Pacific Strategy report, its release coinciding with the annual regional security forum Shangri-La Dialogue held in Singapore.
As the report read, the U.S. Department of Defense "remain concerned about reports that China is seeking to establish bases or a military presence on [Cambodia's] coast, a development that would challenge regional security and signal a clear shift in Cambodia's foreign policy orientation." The report then speaks of Cambodia's democracy regressing and its government leaning toward China.
Cambodia is no stranger to such claims regarding China's intent to construct military bases in the country. Last November, Asia Times cited analysts speculating that a deep-water port being built as part of a Chinese development project in Koh Kong province would be, the story read, "large enough to potentially host Chinese frigates and destroyers, as well as other vessels of the People's Liberation Army Navy (PLAN)."
However, the Cambodian government has repeatedly rebutted those assertions, pointing out that the country's constitution bars any foreign countries from constructing military bases or establishing a military presence on Cambodian territory. And China recently denied allegations of Chinese military presence in Cambodia.
Building military bases in Cambodia offer disadvantages rather than benefits for China
Cambodia's denials might not be enough to convince and satisfy other countries concerned about a Chinese military base on Cambodian soil.
However, some analysts believe that China having a military base in the country would be unnecessary for China and not such a sound strategic choice even though it is seen as providing more access through Cambodia to the contested South China Sea.
Collin Koh, a security expert and research fellow at the S. Rajaratnam School of International Studies in Singapore, said that with a base in Cambodia, China could gain further access to the South China Sea and enable its People's Liberation Army Navy (PLAN) to have "westward springboard projection into the Malacca Strait and Indian Ocean."
But, he noted, that would create more disadvantages than benefits in either times of war or peace.
"In times of peace, this facility isn't necessary beyond the symbolism of having a ready place for the PLAN to go," Koh said. "The base in Cambodia appears superfluous considering that it's already close by Chinese mainland and there are also other alternative facilities such as the ports in the SCS to allow force projection."
Plus, Chinese military presence in Cambodia would provoke Cambodia's neighboring country Vietnam, pushing it further toward the U.S., he said.
Adding a military base in Cambodia to the existing bases in Hainan and the South China Sea would demonstrate China's intent to ring around Vietnam, Koh said. "This might provoke Vietnam to turn decisively towards the U.S., or even upend its long-standing policy of non-alliance and non-alignment," he said.
In the midst of the South China Sea conflict
Po Sovinda, a PhD scholar at Griffith University in Australia and a research fellow at the Cambodian Institute for Cooperation and Peace, notes that, unlike Djibouti that is hosting many foreign military bases for incomes in Africa, Cambodia is another matter and cannot just allow other countries to build military bases on its territory.
He also agrees that China having a military base in Cambodia would provoke other countries and especially other South China Sea claimant states.
"I think building a military base in Cambodia will be disadvantageous, only provoking a resistance from other countries that are involved in the territorial disputes with China over the South China Sea such as Malaysia and Vietnam," Sovinda said.
"And other regional powers like Japan and South Korea, and especially the global economic superpower the U.S. would not be happy with the move," he said. "If China decided to do so, I think both Cambodia and China would lose much benefit."
China's base in Cambodia would not serve military objectives in wartime but instead would create vulnerability, he said.
"Having such a base wedged in between Vietnam and other potentially hostile countries in Southeast Asia would serve little practical purpose yet create another liability—the base in such a situation becomes a vulnerability [rather] than a real asset that can further military objectives," he said.
China wants not just a base but a place in Southeast Asia
U.S. military officials warned that any move by the Chinese to construct a military base in Southeast Asia would potentially undermine regional security and stability.

However, Collin Koh believes that China wants more than just bases, that China wants actual locations in Southeast Asia that can accommodate both its civilian and military ships as building only a military base would generate more costs than the benefits considering the geopolitical context.
"China also wants other forms of arrangements such as commercial ports that can serve dual purposes of servicing both civilian and military vessels," he said. Such places can be semi-official and allow commercial access to their ports.
"I'll venture to say that Beijing doesn't need 'bases,' but 'places'—commercial or semi-official deals for access to such dual-use ports for simple activities such as warship ports of call, crew rest and relaxation, replenishment of non-combat supplies such as rations, medical goods and fuel, and maybe basic repairs," Koh said.
While it is obvious that having military bases is crucial to support China's military operations, more local resistance can be expected as open and democratic societies in the Southeast Asian region will oppose China's intent, he said.
And, Koh added, it is clear that those involved in the South China Sea dispute and fearing China's growing military will oppose any move that allows China to establish military presence in Southeast Asia.
China claims portions of the South China Sea, which are also claimed by Southeast Asian nations namely Malaysia, Vietnam, Brunei, the Philippines and Indonesia. Already over the past years, Beijing has taken action and built artificial islands with military facilities in the disputed sea, provoking international outcry.
"We have to [check] if the base can be constructed without provoking any local resistance," Koh said. "I think this is a massive hurdle to overcome especially in more open, democratized societies in SEA."
Moreover, whether China would be able to have access to bases in SEA at any time and, more importantly, in times of crisis remains a question, Koh said.
Related Articles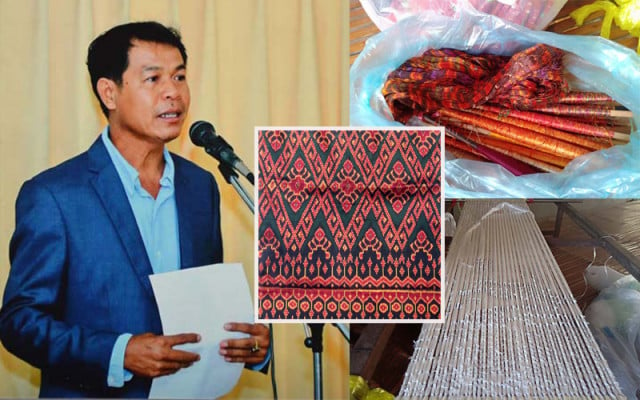 September 22, 2021 7:31 PM