Chinese Man Tests Positive for COVID-19 on Arrival in Cambodia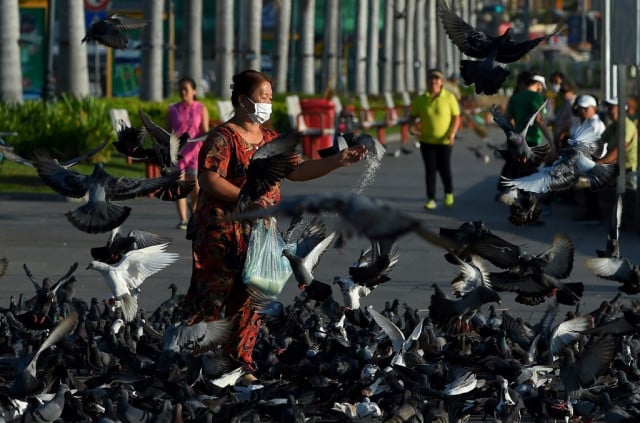 The Ministry of Health confirmed the man is now receiving treatment in Phnom Penh.

PHNOM PENH--The Ministry of Health announced Tuesday (Sept. 29) that it has found a new case of COVID-19 after a Chinese national tested positive for the virus. There were no new recoveries to report.
A 28-year-old Chinese man who tested positive for COVID-19, flew from the Philippines via South Korea and arrived in Cambodia on Sept. 27. He was sent for treatment at Chak Angre Health Center in Phnom Penh.
There were 102 passengers on the same flight, including 55 Cambodians, 23 Chinese nationals, 11 Japanese citizens, eight South Koreans, two Americans, one passenger from Myanmar, one Iranian and one Brit.
The other passengers have initially tested negative for COVID-19, but are now entering a 14-day quarantine in designated locations throughout Phnom Penh.
The Health Ministry is continuing to track those who came into contact with a 70-year-old Hungarian man who left his quarantine period in Siem Reap over the weekend before testing positive for the virus. It is thought that the ministry is seeking some 80 people who may have come into direct and indirect contact with the man.
Similarly, two Chinese nationals who escaped their quarantine in Phnom Penh earlier this month have yet to be found.
As of Sept. 29, Cambodia has recorded a total of 277 COVID-19 cases, with 275 patients having recovered and two still being treated at the hospital.
Related Articles