Chinese Nationals Returning Home from Cambodia Test Positive for the Wuhan Virus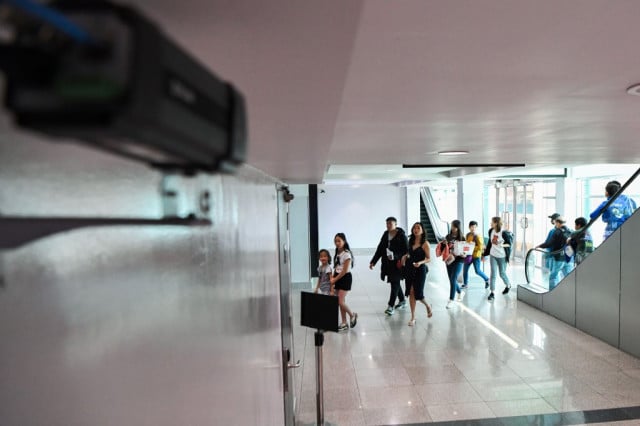 Phoung Vantha
February 3, 2020 1:50 PM
PHNOM PENH--Three Chinese nationals flying home from Cambodia tested positive for the 2019 Novel Coronavirus (2019-nCoV) upon their arrival in China.

Ministry of Health spokesman Ly Sovann Monday said that he was informed that these three persons had come to Cambodia last month on the same flight as the Chinese man who was found to carry the coronavirus when he landed in Sihanoukville City.
"While they were here, they did not have any symptom of Wuhan virus," Sovann said. "So maybe, they could have been infected when they arrived in China."
The Ministry of Health announced on January 27, that the country's first case of the coronavirus had been confirmed in Sihanoukville. The patient, whose name is Jia Jianhua, is a 60-year-old Chinese man. He has been kept in isolation, away from other patients, under doctors' care.
He had arrived in Cambodia on a flight from Wuhan City in China, the city where the virus is believed to have originated last December.
Members of the patient's family who accompanied him on the flight and the other passengers did not show symptoms of the disease but have nonetheless been monitored by doctors, Sovann said.
The Wuhan coronavirus takes some time to manifest itself. As the World Health Organization noted in its "Situation Report – 7" on Jan. 27, "[c]urrent estimates of the incubation period of the virus range from 2-10 days, and these estimates will be refined as more data become available."
As of Feb. 2, there were 14,557 cases of the Wuhan coronavirus that had been reported worldwide, the World Health Organization said. Among those, 14,411 were in China.
For more information on the Wuhan virus, people in Cambodia may call the health hotline at 115.
Anyone experiencing symptoms may go to the Khmer-Soviet Friendship Hospital on Street 271 in Phnom Penh.
Related Articles