Chinese New Year Decoration Prices Soar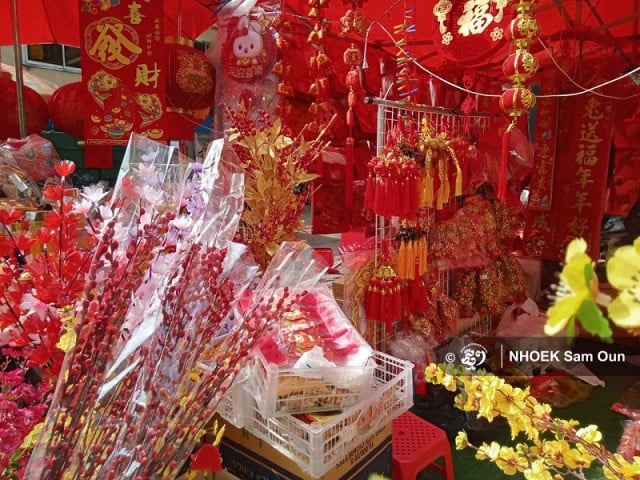 PHNOM PENH – The price of Chinese New Year items and decorations in Cambodia has soared as a result of higher costs and shipping fees from China.
Cambodian people of Chinese descent commonly decorate their houses before the New Year for good fortune and abundant luck.
Ung Kouch Chheng, a trader selling Chinese New Year items in Boeung Trabek Market, said that according to tradition, red and gold lanterns are tied in front of houses and must be made of red or gold fabric. No other color should be used during the New Year.
"Chinese calligraphy banners are put up at the door and on the wall. The lanterns contain words of luck, prosperity, and harmony," said Chheng.
"A picture of the animal that represents the year is also believed to bring good luck."
On New Year's Day, offerings for the ancestors can include rice, roasted duck or chicken, fake paper clothes, fake money and passports, paper houses, as well as candles​ and incense.
The price of these items has gone up. Chheng said a pair of five-story lanterns costs $15, compared with $13 to $14 a pair last year. For a large lantern, the price is between $16 and $18. For candles, incense, and other materials, prices have also gone up a little.
For each Chinese New Year, the trader spends $3,000 or more to buy and sell the items and never fails to make a profit.
Chhoeun Seaklin, another seller for the Chinese New Year, echoed Kouch Chheng, saying the materials she ordered from China are costly.
In her shop, a five-story lantern costs between $10 and $30, depending on the size, while a large tent lantern costs $8 or more. This year, the price of all the items has increased between 2,000 riel and 8,000 riel depending on the size.
"The shipping prices go up and gasoline prices go up, so not only is the price of Chinese New Year items going up, but other items are also going up," Seaklin said. "So, we need to increase our prices."
Chinese New Year will be celebrated from Jan. 21 with the New Year starting on Jan 22.
Related Articles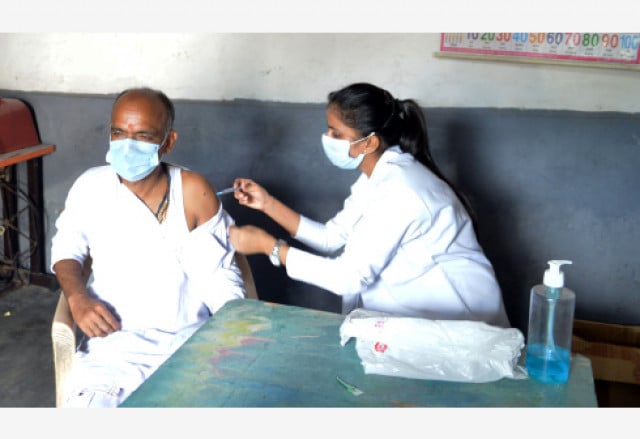 September 21, 2021 4:22 PM