Cintri's Garbage-Collection Workers Remain on Strike despite an Arbitration Council's Order
Phoung Vantha and Lay Sopheavatey
October 11, 2020 9:27 AM
A few of them have returned to work while most of them are waiting for Cintri to pay their benefits due
PHNOM PENH--Workers at Cintri (Cambodia) Ltd have remained on strike in spite of the order issued by the Arbitration Council on Oct. 9 stating that they had to return to work on Oct. 10.
Kao Savat, Cintri employees' union president, confirmed on Oct. 11 that the workers on strike since Oct. 2 had continued their protest. "There still is no solution," he said, that the workers can consider acceptable.
However, around 200 of the 2,150 workers, most of them women, went back to work, Savat said. "Some street sweepers were back at work…but the truck drivers and garbage collectors who transport the trash to the landfill," he said, are still on strike.
Most of the workers said that they want to end their current contract, cash out their benefits such as their seniority pay and their remaining annual-leave pay, and get a new contract afterwards.
A driver who preferred to remain anonymous said that all workers want to clear their seniority pay while the company only wants to pay for those being laid off and not pay the benefits due to workers still employed, he said. "We want the company to pay our benefits at the specified time, date, month, year," he said. "We will go back to work when the company pays us."
This comes as Phnom Penh is reevaluating its waste management system and looking into dividing the city into three sectors, assigning garbage collection of each sector to a different company rather than having one company handle the whole city. And at the present time, it remains to be determined whether Cintri, which had the contract for the whole city, will obtain one of these contracts.
Workers have demanded to be paid their seniority pay, compensatory damages, advance notice, final salaries and the remainder of their annual leave in the event of termination. But workers said that they will continue to work if two of these points are met.
On Oct. 7, worker representatives had a meeting with Governor of Phnom Penh Khoung Sreng and Cintri representatives. The company had agreed to accede to the workers' demands, promising to settle the termination of employee contracts in accordance with the Labor Law and with all the benefits due. Phnom Penh's City Hall agreed to act as a guarantor.
However on Oct. 8, workers resumed their strike, prompting City Hall to issue a statement expressing regrets that Cintri workers had rejected the terms of the agreements made on Oct. 7.
This was followed on Oct 9 by the Arbitration Council issuing an order for Cintri workers to stop the strike and return to work on Oct 10.
The ministry's Department of Labour Dispute on Oct. 7 had written to Touch Kosal, president of the Cambodia Tourism Workers' Union Federation (CTWUF), warning him to immediately stop inciting workers to commit actions that were in violation of federal regulations and leading to illegal strikes. Rejecting the department's accusation, Kosal had explained that he had joined in to try to reconcile the parties involved in the dispute.
Since the start of Cintri workers' strike, the Phnom Penh authorities have been using a few of its trucks and workers to collect some of the garbage that has been accumulating in the city. On Oct. 5, City Hall announced an emergency recruitment drive to get more people out on the streets collecting trash.
In October 2019, Prime Minister Hun Sen announced that Cintri, which was established in 2002, would lose its contract with the government. The company was viewed as having failed to keep up with the increasing volume of waste in the city. Since this announcement, Cintri's trucks have continued to patrol the streets collecting garbage.
Related Articles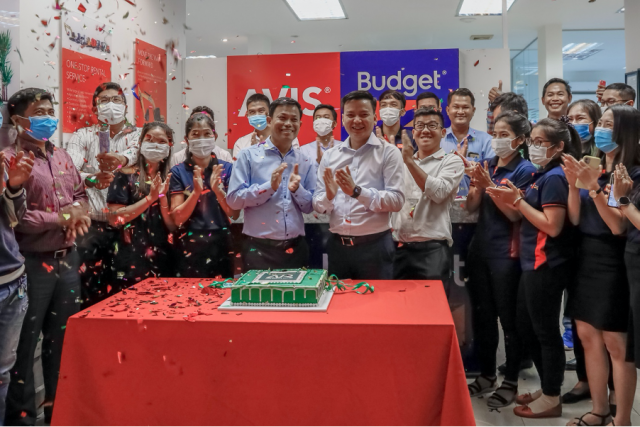 December 25, 2020 7:52 AM