"Cities have the resources to bring a positive change": World Cities Summit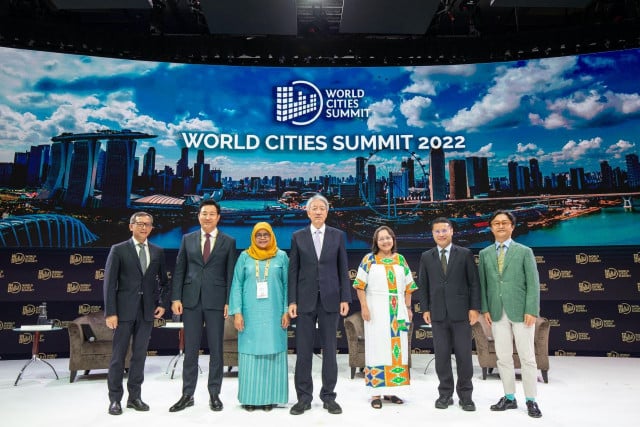 SINGAPORE – The World Cities Summit (WCS) 2022 called for cities around the world to highly commit to combat climate change by turning their urban areas into greener spaces.
During a four-day event, held under the theme of "Liveable and Sustainable Cities: Emerging Stronger", WCS 2022 addressed that cities are at the heart of the climate crisis. They generate over 70 percent of global greenhouse gas emissions and are especially vulnerable to climate risks. But cities are also home to the innovations and resources needed to address the climate crisis. So, how can cities do better and faster to preserve the future of our planet?
Indranee Rajah, Singapore's second minister of Finance and second minister for National Development, gave a keynote speech on Aug. 2, asserting that cities have the resources and capabilities to bring a positive change to the environment. They will somehow have to find solutions to climate challenges they face: being home to millions of inhabitants, cities already have the mandate to protect and restore communities and ecosystems impacted by climate change.
The minister emphasized that cities are key to finding solutions to the climate crisis, through coordination across city and national leaders, as well as between the public and private sectors. Looking to develop synergies between stakeholders can result in the implementation of impactful strategies and products to fight climate change.
Many cities around the world have set ambitious sustainability goals and have made net-zero commitments. These are often accompanied with detailed plans consisting of clear targets and timelines set by the cities.
"It is certainly encouraging to see so many cities tackle climate change head on. Even though the circumstances behind these cities may be different, each demonstrates an admirable commitment to sustainability and net zero emissions," the minister said.
Desmond Lee, Singapore's minister for National Development, said that the WCS is a valuable platform for policymakers to exchange ideas, build connections and learn from one another. Even though they may represent different cities, from different cultures and countries, they also face many similar challenges.
He explained that global challenges, like climate change, geopolitical tensions or economic and social challenges, with rising costs of living in metropolises around the world, are the main issues cities should focus on.
"We try to keep our societies inclusive and cohesive, even as our people become increasingly diverse and vocal, in culture, beliefs, and socio-economic status," he said.
Desmond Lee recommended a technological innovation strategy, to find creative solutions in order to tackle climate change. It is often in stressful and difficult times that innovations emerge. And technology can be an important enabler.
Some world's cities already lead the way
Around the world, examples of cities which adopted ambitious greenhouses reduction plans are plenty.
Last year, Scotland's most populous city, Glasgow, adopted the Glasgow Climate Plan which targets net zero emissions by 2030. The plan laid out Glasgow's commitment to act within five main themes, covering not just sustainability but also social equity concerns.
Hong Kong also declared a target of net zero emissions by 2050 in the Hong Kong Climate Action Plan, which was also announced in 2021. With carbon emissions already peaking in 2014, the Hong Kong Climate Action Plan focuses more on developing renewable energy, managing energy demand in the built environment, decarbonizing the transport sector, and transforming waste management systems.
The World Cities Summit, held in the South-East Asia's city-state, was an opportunity for Singapore to showcase its own sustainability goals. Last year, the government launched the Singapore Green Plan 2030, which aims to catalyze a nationwide sustainability movement. The comprehensive plan charts ambitious and tangible targets over the next 10 years.
"We want to strengthen Singapore's economic, climate and resource resilience, improve the living environment of Singaporeans, and generate new business and job opportunities as part of green growth," Indranee Rajah said.
However, she added that it will require a multi-stakeholder whole-of-nation effort for Singapore to achieve its sustainability goals. This will be enabled by a green government, with the public sector leading in environmental sustainability; and a green citizenry, where individuals, communities and businesses play their part.
"We [Singapore] do not have the luxury of a hinterland or surrounding areas over which to expand. We have to provide for everything –defense, industries, homes and critical infrastructure–all within our 728 square kilometers of land," she said.
"We also do not have the natural resources, land area or the climatic conditions for the large-scale deployment of renewable energy sources. All these make it difficult for Singapore to achieve net-zero emissions in the same way that cities in larger countries do,"
More than 1,000 kilometers north of the former British colony, Chulalongkorn Centenary Park in Bangkok is the first critical piece of green infrastructure to the city. It is designed to mitigate detrimental ecological issues. Its green roof is the largest in the country, and the park's filtration system treats water from neighboring areas.
It has become a showcase for ecological and social impacts of landscape architecture in dense urban areas.
At Sanya Mangrove Parkin Hainan, China, previously damaged by tourism development, designers have shaped the land to form "interlocking fingers" that channel sea tides into the park while reducing the impact of strong storm currents that can be damaging to the mangrove.
The 8th edition of the biennial WCS returned to an in-person conference format, from July 31 to Aug. 3, at the Sands Expo and Convention Center, Marina Bay Sands.
The Summit convened government, industry leaders and leading experts from around the world to address livable and sustainable city challenges, share integrated urban solutions and forge new partnerships.
Related Articles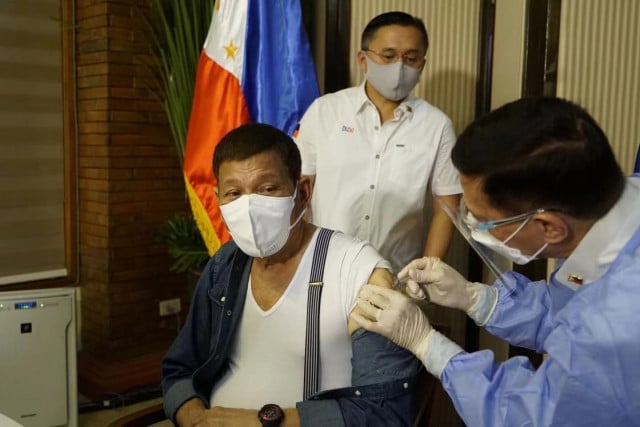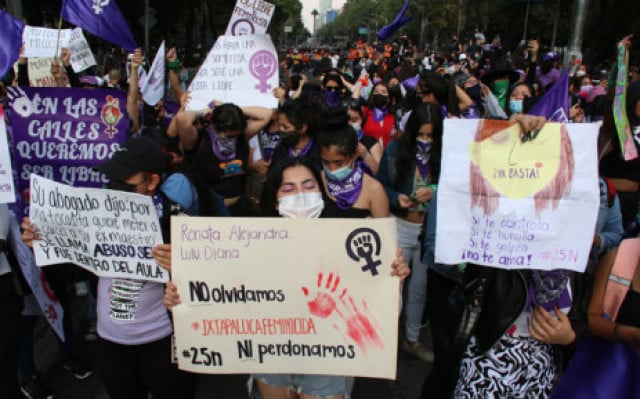 November 26, 2021 5:48 PM