Civil Groups Keep Kem Ley Ideals Alive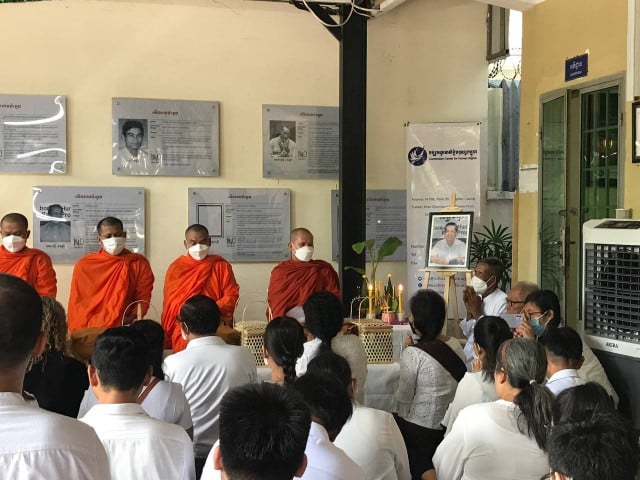 Activist's death marked with justice pleas
PHNOM PENH – Civil society groups​ are conducting a month-long campaign to commemorate Kem Ley's death and his legacy. Six years on, his family and the public are still seeking justice and the truth behind his assassination, and encouraging young people to continue to speak the truth.
Chak Sopheap, executive director of the Cambodian Center for Human Rights (CCHR), said CCHR will host the July campaign to remind the public of his work and legacy. Messages will be shared as food for thought for the next generation to dare to speak the truth and what is right for social development.
On July 6, CCHR organized a Buddhist ceremony and showed a short documentary about Kem Ley, with young people reciting poems they had written in remembrance of his work.
The messages and the videos of his words will be posted on the CCHR Facebook page until the end of July, Sopheap said.
She said the campaign aims also to appeal to the government to further investigate and give true justice to Kem Ley's family because there were still suspicions and doubts behind his assassination and the prosecution of the suspect.


Kem Ley, a well known political commentator, was assassinated in the Star Mart of the Caltex Bokor gas station in the Chamkarmon district of Phnom Penh on July 10, 2016, while he was having his morning coffee.
Oeut Ang, nicknamed Choub Samlap, was arrested and charged with his murder.
Choub Samlap confessed to the killing, saying he was angry with Kem Ley who he claimed owed him $3,000 and had not paid him back. Choub Samlap was sentenced to life in prison.
"This still poses the doubt, which the national and international community still see the flow of the story is not reasonable," Sopheap said.
Kem Ley's wife, Bou Rachana, who lives in Australia with her five sons, denied that her husband owned the money to Choub Samlap, whom her family had never known.
Sopheap said the government must be willing to find justice. Reform of the justice system was impossible if activists or analysts still face injustice. For six years, she and the public had continued to follow his example and his message to be active and aim for improvement in society.
"Dare to speak the truth"
Sopheap said Kem Ley was a human rights commissioner at CCHR. He relentlessly encouraged young men and women as he wanted to see them become leaders. She was one of the people who was cultivated and inspired by him to become a leader and work for social justice.
"I'm happy that I can do what he wanted, which was female leaders in CCHR," Sopheap said. "He was the person who cared so much about other people."
Sopheap encouraged young people to speak the truth and dare to say what is right for social development, while they must also seek knowledge and strive to become better people who actively care about their society even though their contribution is more or less.
Sociopolitical analyst Ly Srey Sros said she became a member of an analyst group in 2016 after Kem Ley was killed. Kem Ley was the person who encouraged and inspired her to comment on and analyze social issues. She had taken in many of his suggestions and advice about research. "We had a lot in common," she said.
Srey Sros said she had given her analysis of about 400 programs and became an analyst when she was 22. She was obsessed with doing research, she said.
"On the day that he was killed, I felt sad but did not cry. My feeling was complicated. Most young people are scared and won't continue the analyst works. Though he is not here, he is still the inspiration for me to keep doing research and continue the work," she said.
Bou Rachana said what Kem Ley did was for the next generation to dare to speak up and stand up as they are all the owners of the country and the ballots. She hoped that the next generation will continue what he had done and dare to speak the truth.
Am Sam Ath, operations director at LICADHO, said Kem Ley wanted to cultivate the ideas of young people on the freedom of expression and the goal for the future. He did research and gave out recommendations to all political and non-political parties, especially the ruling party to improve shortcomings in the country.
"He always reminded us to stand up after falling," he said. "All communities must unite and work together for a common interest. He also reminded the young to keep moving forward and keep going despite challenges."
Related Articles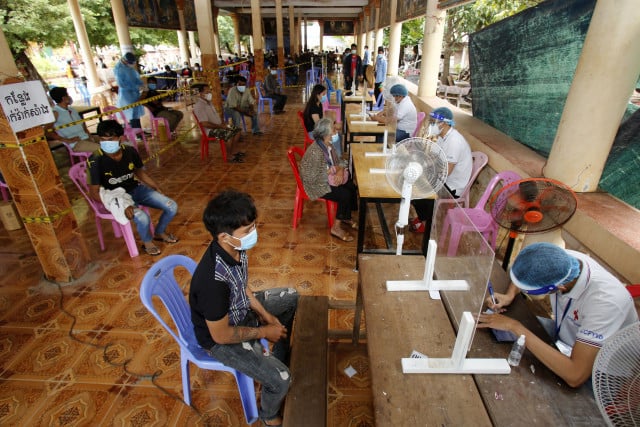 September 1, 2020 2:29 AM