Clean-up Campaign Tackles Plastic Blight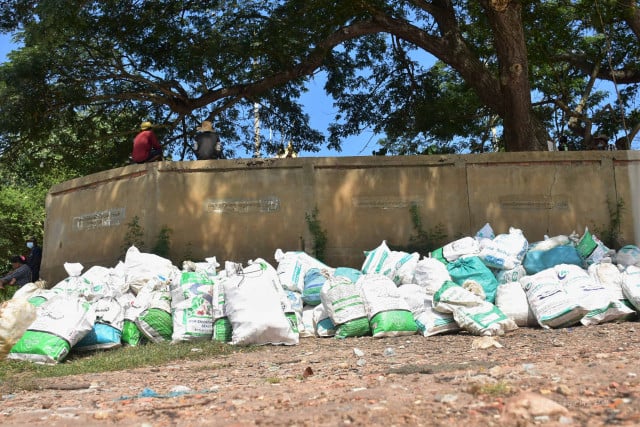 Mechrey floating village leads disposal efforts
SIEM REAP--Cambodia's rainy season brings another environmental issue as the ebbing waters of the Tonle Sap Lake leave the surrounding flood plains littered with single-use plastic bags.
With lack of proper waste disposal systems in many of the water communities and others discarding their waste or plastic into the river, those living in the floating villages and surrounding areas are left with vast amounts of plastic.
The floating village of Mechrey has been part of an awareness and problem-solving campaign related to single-use plastic and how it affects communities along the lake.
This has been included in the Water Falling and Water Rising Festivals for more than a year. With the guidance of the Deputy Chief of Keo Poar Commune, Sam Chhoeuy, the village has made strides in addressing plastic in the community.
In November of 2020 a "plastic barn" was built to store plastic being collected by individual households, enabling a collective removal of plastic from the community.
With Covid-19 restrictions, the Water Rising Festival could not be held this year, but Mechrey has been working over the last month to clean up the environmental plastic left by receded waters so it will not be swallowed back into the lake when the waters rise.




To date, they have collected more than 2650 rice bags (about 10 tonnes) of plastic which are being stored in the barn for proper removal. This has been a collective effort by local government, village leaders, community volunteers NGO2 Bambooshoot and Ocean Recovery Alliance.
Over the last year, the village has worked to encourage individual residents to collect their own household plastic to eliminate burning or plastic going into the lake.
In collaboration with NGO2 Bambooshoot and RSVP Schools, rice will be donated quarterly to the 300-plus families of Mechrey as part of the Rice for Plastic project. The rice donations will benefit families in need during these difficult times and encourage them to collect and dispose of plastic properly from the village.
In addition, the village will run a test to sort out recyclable PET bottles and plastic bags from their household plastic in September. This is an attempt to determine how much plastic could be recycled as this opportunity becomes available.
Further environmental efforts were made in July when a UK travel company donated 100 moringa trees to the pagoda area of Mechrey which also helped support the company's out-of-work tuk tuk drivers.




Many positive efforts are being made by this small community to improve, preserve and beautify their surrounding environment. For more information on the steps being taken in this community please contact Sophal Sea: Telegram | WhatsApp
Related Articles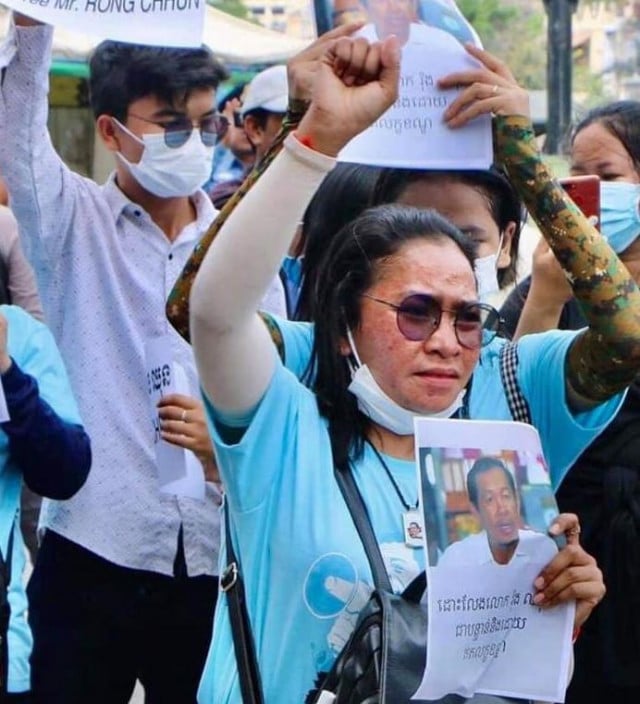 September 29, 2020 8:23 AM