Climate challenge causes more displacement, global actions needed, says UN expert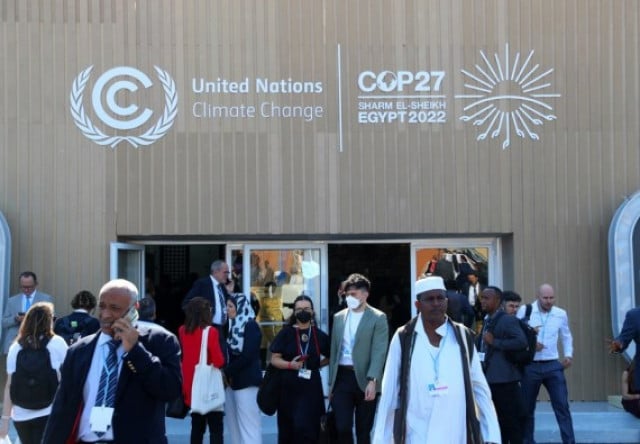 November 15, 2022 5:01 PM
SHARM EL-SHEIKH, Egypt, Nov. 15 (Xinhua) -- The climate challenge has compounded a crisis in human security, with an increasing number of displaced people worldwide, a UN climate expert said recently, calling for more global actions to help the vulnerable.
Andrew Harper, special advisor for Climate Action for the United Nations High Commissioner for Refugees (UNHCR), made the remarks during an interview at the ongoing 27th session of the Conference of the Parties (COP27) to the United Nations Framework Convention on Climate Change in the Egyptian coastal city of Sharm El-Sheikh.
The expert noted that the impact of climate change on displaced people is "a big issue" that needs to be addressed through global action, highlighting the interrelation between human security and the environment.
The UNHCR is present at COP27 to bring the voices of the displaced to the discussions on climate change, he said.
"It's no longer sufficient for us to wait for people to be forced to move. We can anticipate, and we need to be working to support those communities who are most at risk to adapt and become more resilient," he added.
Harper urged developed countries to do more to protect the environment, hasten the transition to renewable energy and ensure human security.
"By ensuring human security and ensuring the security of communities against the challenges being brought by climate, we can only then have global security," he added.
Harper also warned that infrastructure in some vulnerable communities to climate change is being physically eroded because of a cascading series of disasters.
"If we don't look at this as a global issue, with global engagement to find solutions, then each country will suffer," Harper warned.
The UN climate expert urged world leaders to put their commitments into action to help developing countries tackle climate challenges and support displaced people.
"There are over 100 million people who are currently displaced worldwide. There is a displacement occurring almost every second. So, the longer that we wait, the more challenging it will be in order to provide the support," he said.
Related Articles