Clinics Warned Over Rogue Ambulances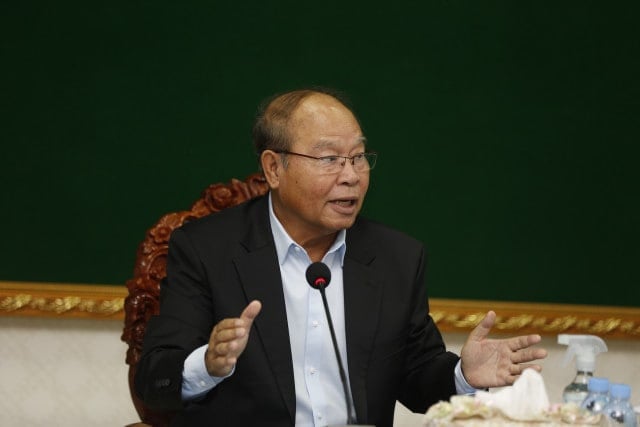 PHNOM PENH – The Ministry of Health has promised to take legal action against private hospitals who use their own ambulances to transport traffic accident victims to their own clinics.
Health Minister Mam Bunheng wrote to the Phnom Penh Governor on Aug. 15 seeking strong action against those using unlicensed ambulances to pick up accident victims or people lying on the street.
Some ambulances without ministry licences or a clear clinic name are circulating on the roads, resulting in quarrels. This is despite a ministry ban and instructions to private clinics to end the practice.
The minister said these problems adversely affected the health sector as well as the dignity of good doctors.
Ministry spokesperson Or Vandin could not be reached by the press time.
The ministry issued a separate letter instructing the owner of Malis Dangkor Polyclinic to stop using its ambulance to transport people injured in traffic accidents. The clinic was warned that it could be fined.
"The Ministry of Health has observed that the Malis Dangkor Polyclinic always takes out its ambulance, transporting people injured in road accidents to their polyclinic illegally, which is prohibited by the Ministry," the letter said.
The issue has been a long-term problem. In 2008, Prime Minister Hun Sen strongly criticized private ambulances, saying they did not help people but instead endangered them.
"Sometimes, the ambulances argued with others to take victims as if they were picking up goods, placing the injured on top of each other and dropping them off at private clinics," he said.
Related Articles