CNRP Mass Trial Ends in Long Jail Terms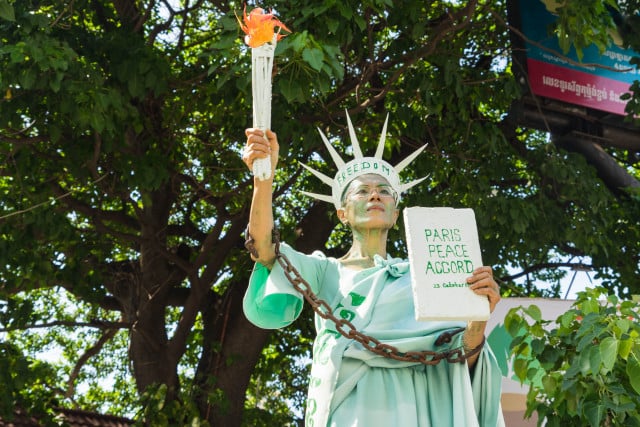 Sentences of up to eight years handed down
PHNOM PENH – Thirty-one political figures and supporters of the former opposition Cambodia National rescue Party have been jailed by Phnom Penh Municipal Court on charges of plotting and incitement to create social unrest.
The sentences, handed down on June 14, were part of a mass trial of 138 people, 20 of whom got five-year suspended terms.
Verdicts applied to 60 defendants after the case was split in two after the first hearings in Nov. 2020. It was not clear what sentences the other nine received.
Of the 60, 12 were sentenced to eight years and 19 to six years.
Seng Theary, a lawyer and human rights activist, was one of those jailed for six years. She was standing in front of the court around 10:45am when she was dragged into a police car by more than 20 officers and sent to prison once the verdict was issued.
The 51-year-old dressed up as the New York's Statue of Liberty to represent freedom "against this autocratic regime", she said in a video on her Facebook page a few hours before the verdict.
"I have been preparing for jail for the past two years. Now that the verdict is coming, I decided to stand outside so the world can see what happens when I'll be arrested. I want it to be public," she said in front of the court.
"If found guilty, I plan to appeal", she added before learning of the verdict.
Defence lawyer Choung Chou-Ngy said the verdict was unfair and not right for his client.
"An arrest warrant was issued immediately. I don't know yet where she has been taken but I will go to see her in prison," he said.
Exiled opposition leaders Sam Rainsy, Eng Chhai Eang, Tok Vanchan, Ho Vann, Ou Chanrith, Long Ry, Men Sothavarin, Um Sam An, Mornh Sarath, Isa Usman and Kong Saphea, were sentenced to eight years on conspiracy charges.
The court ordered authorities to immediately arrest and take them into custody, despite none of them being in Cambodia.
Opposition activists Heng Chan Sothy, Tum Bunthorn and Kak Komphear, who were already in pre-trial detention, were sentenced to six years in prison.
Seng Theary and four others who were convicted, have not been in detention and will have to serve their six-year sentences in jail.
Prum Chantha, the wife of Kak Komphear, a supporter of the dissolved CNRP who was jailed for six years, said the verdict was unjust.
She said her husband was charged in relation to Sam Rainsy's unsuccessful attempt to return to the country in 2019. Chantha said she was disappointed with the government which always prosecuted its own citizens.
Komphear did not show shock at the sentence. Instead, she said he told her to keep fighting for justice.
"Please stop prosecuting your own citizens," she begged authorities. "You also have your family, so please have empathy for your citizens."
She would continue to seek a solution for her husband, so the world knows the situation in Cambodia. She urged Cambodians to stand up for justice in the country, now and for the next generations.
The trial has been running since 2020 but was suspended for months during the pandemic.
Two other cases involving opposition figures and supporters have reached verdicts. In March 2021, CNRP leaders, including Sam Rainsy, Eng Chhai Eang and Mu Sochua, were sentenced to at least 20 years in prison for "attacks against the state". In March 2022, 21 CNRP members and others were also convicted of incitement and plotting, with jail terms of up to 10 years.

Teng Yalirozy contributed to the story
Related Articles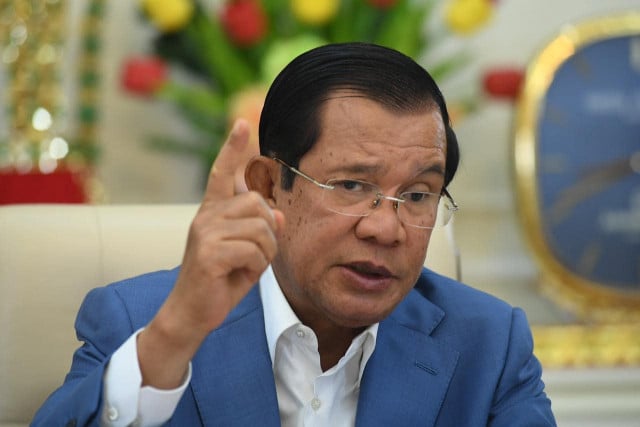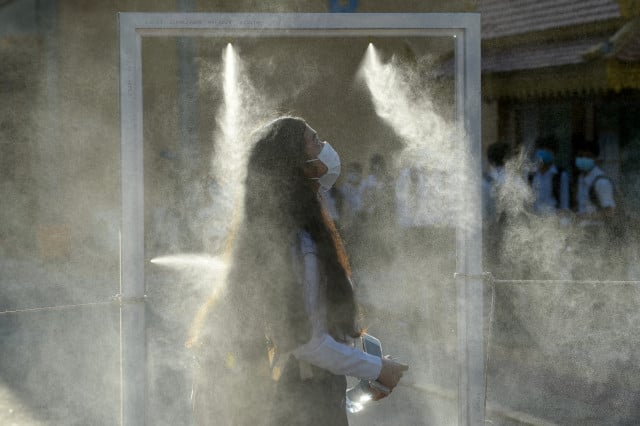 September 3, 2022 10:38 AM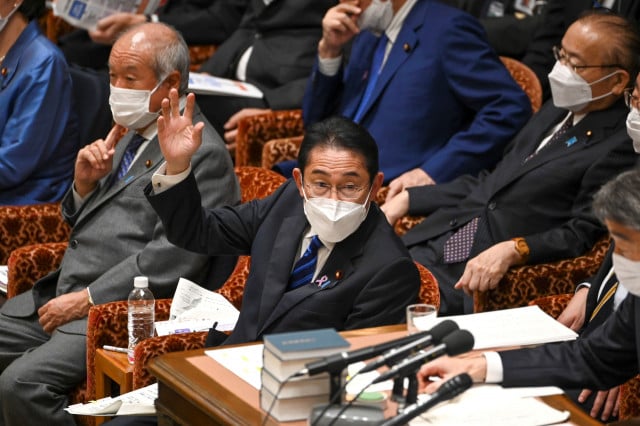 November 29, 2022 9:29 AM