Collapsed Crane Kills Five in Poipet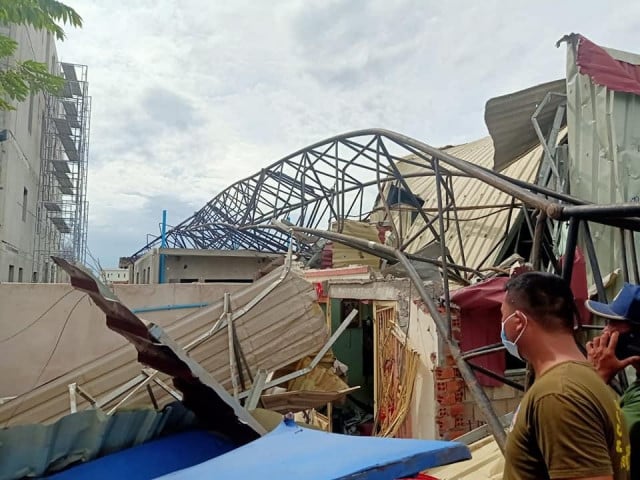 Five people have died and at least four more are injured after a crane collapsed on a construction site on Aug. 12, 2020.

PHNOM PENH--Banteay Meanchey Provincial Police Commissioner on Wednesday (August 12) said that a crane collapsing onto a construction site has left five people dead and four more injured in Poipet.

Provincial Police Chief Ath Khem said that least five people were killed and four others injured after a crane broke and fell on those residents who live nearby the construction site.

Khem declined to comment further on the cause of the accident or the owners of construction site, stating that he was busy in the immediate aftermath of the collapse.

Banteay Meanchey Provincial Governor Oum Reatrey took to Facebook saying that authorities are currently rescuing residents in the incident.
Related Articles