Commemorating the Loss of Family in Wars Through Bullet Jewelry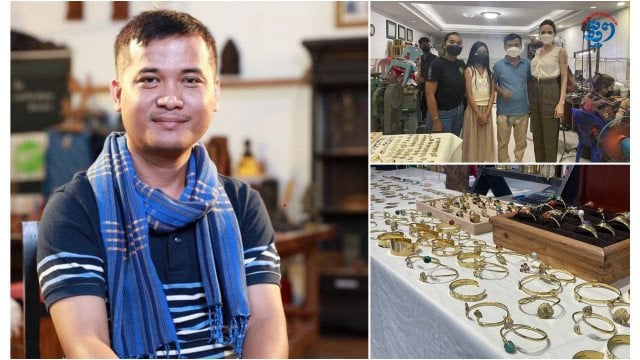 Former orphan and owner of Angkor Bullet Jewellery Cambodia, Thoeun Chantha, has spent nearly 10 years making jewelry from bullet shells in memory of his parents who died during the Pol Pot regime
PHNOM PENH – For almost 10 years, Thoeun Chantha has been producing many types of jewelry, based on Khmer culture characteristics. Whether he produces rings, bracelets, earrings or necklaces, the 43-year-old Pursat-born artist shapes his jewelry into Khmer letters, Rumdoul flowers, lotus leaves or roses, sometimes adding Khmer gemstones to its creations. But what makes his jewelry so special is the material that he uses: bullet shells from the civil war era.
Chantha explains that his inspiration to create beautiful designs comes from the Khmer cultural heritage, adding that he personally studied and collected various images from his surroundings that his Khmer ancestors left behind. He also blends some of his designs with foreign fashion trends to constantly renew himself.
In the creation process, the jeweler sees bullet castings and bombshells as a way to bring back bitter memories of losing his beloved parents under the Pol Pot regime, and the destruction of many families by bullets during the war.
"I made jewelry from bullet shells to show what I have lost. Bullet jewelry does not mean that I support the production of ammunition, nor that I would like more killings or shootings to get shells for jewelry making. This [metal] thing has been used to kill my family, [so I divert it from its first usage to tell that] I do not want it to happen to anyone else," he said.
After more than 20 years of civil war, including the tragic Khmer rouge era, finding bullet shells in Cambodia is a simple matter. Some are simply in the ground and can be easily found. Some bullet shells can also be bought from the Cambodian Mine Action Centre or at some shooting ranges and firearm training facilities.
Surprisingly, creating jewelry out of bullets is harder than using gold, silver or platinum. However, the cheap selling price of bullet trinkets makes them more affordable for middle-income people.
Chantha's bullet jewelry used to be exported to Asian and European markets, but the demand remains high in Cambodia where the support of the Cambodian population for bullet shells creations is strong. This handicraft business provides employment opportunities to local people, especially housewives. Besides, Chantha offers free lessons to learn bullet jewel making, so people can perpetuate this art and get paid a proper income if they continue to work here.
Besides his successes, Chantha doesn't forget the struggles he went through and the obstacles he had to overcome in his life, to eventually be able to use his skills and bring Cambodian fame to the international stage.
Related Articles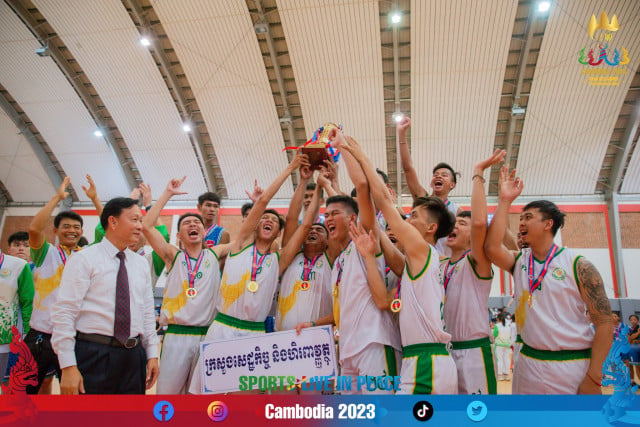 November 30, 2022 12:30 PM