Commemorative 30,000 Riel Note Released Ahead of Paris Peace Agreement Anniversary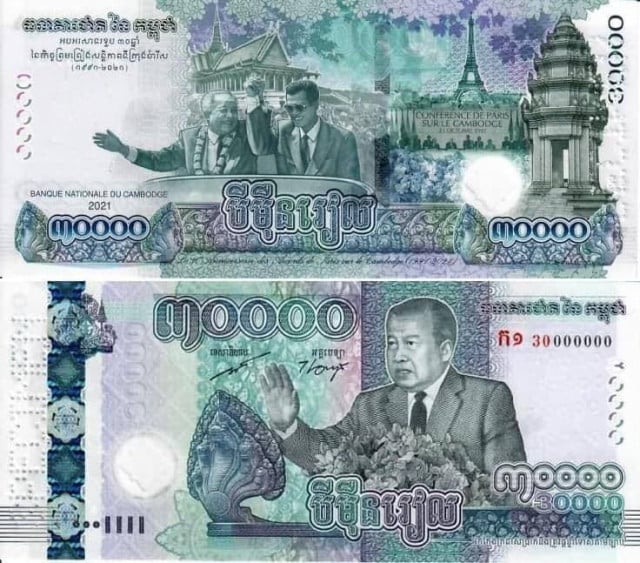 October 18, 2021 10:35 AM
A new banknote has been released to commemorate the Paris Peace Agreement's signing 30 years ago, but it remains unclear if the anniversary will be marred by violence like last year
PHNOM PENH--To celebrate the forthcoming 30th anniversary of the Paris Peace Agreement, the Cambodian government on Oct. 18 issued a sub-decree authorizing the circulation and use of new 30,000-riel banknotes, worth $7.50.
At 170 millimeters long and 75 millimeters wide, the 30,000-riel note is a distinctive green and purple color and features King Norodom Sihanouk, who was a key figure in the signing of the Paris Peace Agreement 30 years ago.
Also depicted on the new note is a young Prime Minister Hun Sen, wearing sunglasses and holding the hand of King Norodom Sihanouk on the occasion of the King's retirement on Nov. 14, 1991.
Much debate has followed regarding the relevance of the Paris Peace Agreement in modern Cambodia, with critics of the government suggesting that Hun Sen has failed to meet some of the basic criteria enshrined in the agreement, while many within the ruling party have said the agreement is no longer relevant as Cambodia has peace.
Last year saw violent clashes between protesters calling on the government to respect their responsibilities under the agreement and police who were documented assaulting demonstrators, journalists and threatening observers from NGOs.
It is unclear at this time what else is expected for the 30th anniversary of the signing of the Paris Peace Agreement, but many civil society actors within Cambodia feel that much is yet to be done before the country has fulfilled its obligations under the agreement.
Related Articles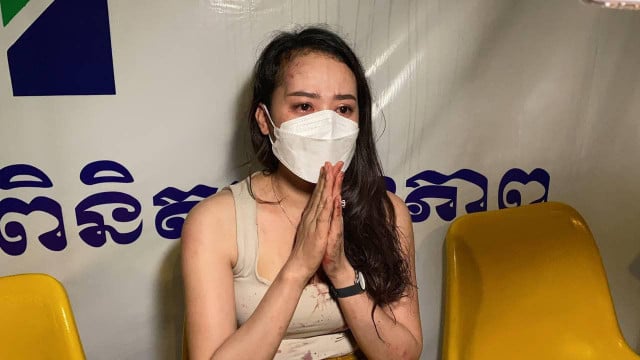 September 10, 2021 2:43 PM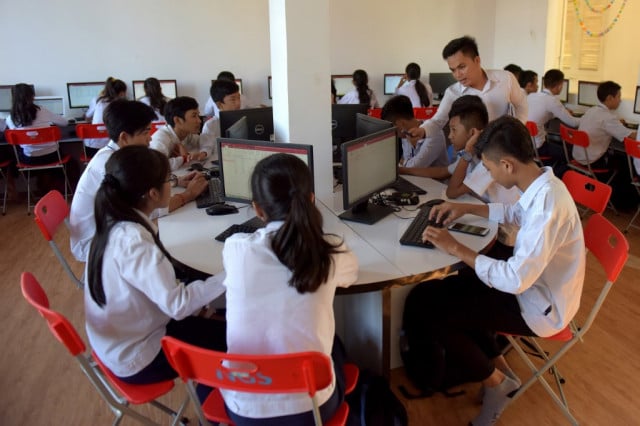 September 16, 2020 8:06 AM