Commerce Ministry Hopes Trade Agreement Lures South Korean Investors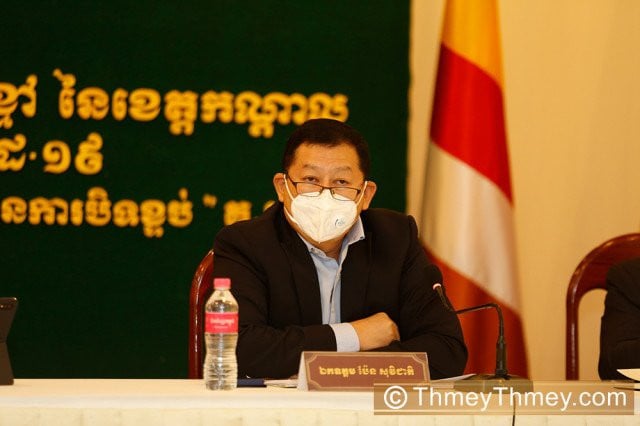 With the Cambodia-Korea Free Trade Agreement to be signed on Oct. 26, the Cambodian Ministry of Commerce has expressed hopes that the deal will see greater investment and innovation
PHNOM PENH--Cambodia is set to sign a bilateral free trade agreement on Oct. 26 with the Republic of Korea in a bid to bolster exports and attract more Korean investors.
Cambodia's Minister of Commerce Pan Sorasak and South Korean Trade Minister Yeo Han-Koo are expected to sign the Cambodia-Korea Free Trade Agreement via videoconference tomorrow.
Pen Sovicheat, an undersecretary of state at the Ministry of Commerce, said this agreement will provide more benefits in addition to the ASEAN-Korea Free Trade Agreement and the Regional Comprehensive Economic Partnership.
He cited tax incentives and freer flowing trade between Cambodia and South Korea as part of the expected benefits, but also added that more Korean investors could be lured to Cambodia through the agreement, which he said could further develop Cambodia's tech sector and improve the investment environment.
"We have agriculture and small industrial products, produced food products, textiles, and shoes. We also have technological products, cars, accessories, car wirings, etc. These benefits are expected to attract more investors from Korea to invest in these sectors in order to export these products to Korea," he said
More importantly, he added, Cambodia's new Investment Law also encourages creativity and technological innovation.
After the agreement is signed, both parties must complete internal procedures as well as notify one another two months before the agreement enters into force, he added.
"This agreement will enter into force 60 days after the two sides inform each other via diplomatic channels about the conclusion of the internal procedures for ratification," he said.
The bilateral agreement will come into force in the first quarter of 2022.
Data from the Korea International Trade Association shows that between January and September 2021, Cambodia exported goods worth $259 million to South Korea—while the trade deficit continued to widen with South Korean imports to Cambodia reaching $461.4 million in the same period.
Related Articles