Community Empowerment and Behavior Change Are Critical for Cambodia's Forest Protection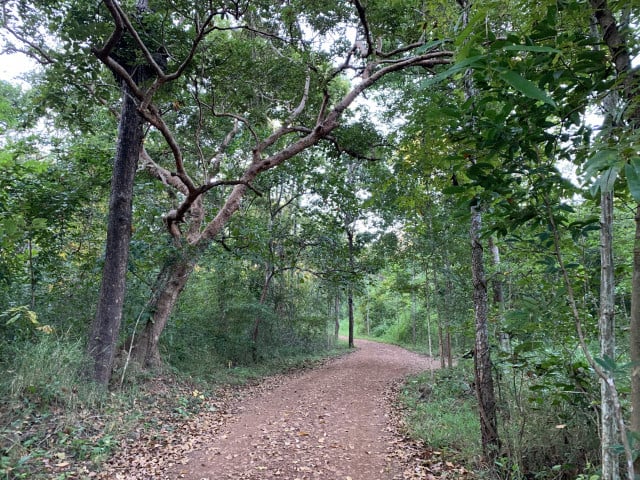 Sao Phal Niseiy
March 21, 2021 2:00 PM
On International Day of Forests celebrated on March 21, people speak of the situation and challenges to prevent further deforestation
PHNOM PENH-- "Wildlife and the local people whose livelihoods heavily depend on forests always come to my mind whenever I think about the forest," said Mai Sinet, a university student.
"[The forest] is really important and we always compare our forest to the human lung: We can't survive without it," she added.
Sinet is one of the participants who partake in a social media campaign to mark the International Day of Forests, which is held on March 21 every year. ​This year's theme is: "Forest restoration: a path to recovery and well-being."
As a young Cambodian who truly cares about the environment and preserving forests, Sinet explained that her participation in the social media campaign is vital not only to instill knowledge on the importance of the forest but also to encourage other young people like her to truly care about the environment and the forest, and to get involved in forest protection activities.
The social media campaign to promote International Day of Forests has been initiated by the Cambodia Youth Network and invites Facebook users to change their profile pictures to the slogan "[p]lease prevent forest loggers, and don't arrest forest defenders."
According to Heng Kimhong, program manager for research and advocacy at the Cambodia Youth Network (CYN), the campaign was launched on March 15 and more than 1,100 people have already taken part. The message on forests has also been widely circulated on social media.
As one of the organizers, Kimhong explained that the campaign has been conducted with two important goals: the first one to commemorate forest day and the second to advocate for the freedom of joining forest protection activities.
"By organizing these activities, we want to also demonstrate that there have been restrictions imposed by the authorities on activists, youths as well as people who care for the environment who wished to join forest patrols," he said.
Kimhong went on to explain that the restrictions, which he said are "unacceptable," include the arrest of environmental activists in Kratie province in early February, preventing CYN members to take part in patrolling Prey Preah Roka Wildlife Sanctuary in Preah Vihear Province, and the ban on Prey Lang community network from holding traditional tree ordination.
Kimhong's words have been echoed by young people like Sinet. According to her, given that there now is more participation from other stakeholders like youths and environmental activists, their determination and commitment to supporting forest protection have not been fully accepted or have even caused more setbacks by the authorities.
As the world is celebrating forest day, the forests in many parts of the globe have increasingly been assaulted by humans, particularly due to commercial and agro-industrial activities. According to the United Nations, every year, up to seven million hectares of natural forests are converted to other land uses with the rate of trees being chopped off reaching a distressing level.
In Cambodia in particular, deforestation remains one of the most alarming issues as illegal logging activities have still been reported at some critical protected forests, particularly Prey Lang Wildlife Sanctuary.
More people become mindful of the importance of forests
When it comes to the issue of forest protection, observers have noted that more and more people, and especially young people, are increasingly intent on it.
"Some young people are more concerned while others may be less, but I believe most of the people I know are more aware of the issues related to the forests," Sinet said. "We discuss among ourselves and also raise some solutions the government can provide to protect this precious natural resource."
However, she still observed that many young people are still fretful when expressing their own opinion about forest-related issues.
"Frankly, most of us are still afraid of expressing opinions or concerns about the issues facing our forests…because of the [current] environment," Sinet explained. "[A]nd we see that people who do a lot for the forests have problems."
"We are worried that we can be in trouble too if we keep expressing our ideas or concerns," she said.
Kimhong of the Cambodia Youth Network agreed that Cambodians are becoming more aware of the wellbeing of the forests and the pressures they have withstood.
"I think our people have better knowledge regarding the forests," he said. "They have the essential duty and responsibilities to conserve and protect nature and mainly forests under the existing laws."
Chou Phanith, professor in the Department of Natural Resource Management and Development at the Royal University of Phnom Penh (RUPP), also observed that there is a growing number of young people who are interested in forest protection and conservation—which he said is vital to ensure that natural resources will be effectively safeguarded.
However, the expert suggested that some specific initiatives should also be launched to get people more actively engaged and gradually encourage them to do more to contribute to forest protection.
This can include forest trips, forest camping and other exploration activities, Phanith said.
"Our young people right now like some activities that can be more relaxing and entertaining," he said. "This can be effective to instill knowledge in the process and inspire them to care more about the environment and forests."
At the present time, Phanith continued, if young people are pushed to get more involved in forest protection, it will not be beneficial as their understanding of forest protection is somehow inadequate.
"I see that their current knowledge on this issue remains questionable, and most of them still do things just to emulate others," he said.
Forest protection in Cambodia needs more participation from the general public
According to the Ministry of Environment, Cambodia has so far maintained 46.86 percent of forest cover across the country, which amounts to 8.5 million hectares—41 percent of which has been designated as protected areas such as national parks, biodiversity conservation corridor and wildlife sanctuaries.
Ministry of Environment spokesperson Neth Pheaktra said that human actions such as rapid economic development and the expansion of agricultural activities have increasingly put pressure on forests.
Therefore, to commemorate the International Day of Forests, he highlighted that it is important that everyone pays more attention to forest conservation and protection.
"In the meantime, we need to encourage people's disposition to love forests and wildlife," Pheaktra said, adding that the government is working not only to properly manage natural resource conservation but is also attempting to reduce pressure from the rising consumption of forest products driven by economic development.
Speaking of forest conservation efforts, Pheaktra acknowledged that with around 1,200 forest rangers being deployed to protect the forests, which is not enough, it is critical to have more stakeholders on board.
"I can say that, now, we don't have enough forest rangers yet," Pheaktra said. "Given the size of our forests, one ranger is responsible for around 10,000 hectares of forests whereas, based on the standards, one ranger is meant to take care of just 2,000 hectares of forests."
Kimhong of the Cambodia Youth Network said that he hopes the authorities will provide more space for young people and environmental activists to join in so that the protection and conservation of the remaining natural resources can be done better.
"If this can be done to allow other forest defenders to fully participate, we will be able to address and prevent the problems facing our forests," he stressed.
He also mentioned that, even though some local communities have carried out their duties to report on deforestation and notify the authorities, their information has not been accepted or taken into account.
"The ministry should verify the information being given about the actual situation instead of rejecting it immediately," Kimhong said. "We don't consider ourselves the main actor. We join to protect the common interest of our people, using our rights in accordance with the laws."
When asked whether the Cambodian government is restricting people's or organizations' involvement or participation in protecting the forests, Ministry of Environment spokesperson Neth Pheaktra rejected the claim, adding that the government always welcomes any participation from young people.
"There is no reason for the government to prohibit those who love the environment to join us: We are always open to participation," he said, pointing out that the participants must abide by the laws.
And, Pheaktra said, people or organizations wishing to get involved must follow laws and regulations responsibly and honestly.
Some people, he said, are giving the laws their own interpretation and ignore other existing laws and legal practices, which stipulate the legal obligation for them to have agreements with the competent authorities who work on forest conservation.
"This perception is wrong," Pheaktra said. "What we want is the legality of the participation and we want them to be honest and follow the existing laws." He then pointed out that many national and international organizations and non-governmental organizations including the Wildlife Conservation Society, the Wildlife Alliance and the World Wildlife Fund as well as other local communities have signed agreements with the ministry and work closely with the government to protect the natural resources.
"It is just like your house: If someone comes into your house without requesting authorization, what do you think," Pheaktra said, adding that the ministry has been given the mandate from the government to fulfil the work with all responsibilities involved.
Speaking of existing challenges regarding forests, he recognized that there still are forest crimes, especially illegal logging, but he insisted that those are now just on a small scale as tree cutting activities on a large scale has effectively been prevented.
Challenges facing forest conservation initiatives
To ensure that forest protection can be effective and forest restoration can be achieved in Cambodia, this takes more than law enforcement: This will take behavioral change among people.
According to Phanith, professor in the Department of Natural Resource Management and Development at RUPP, forest protection efforts continue to be greatly hampered by some factors, one of which is the behavior of local communities and consumer behavior regarding natural resources.
"On-demand sites, wild animal consumption and forest-product demand continue to rise on the market, which pushes our local communities to pick in an unsustainable way natural resources they rest upon to supply the demand," he explained.
As an expert in natural resource management, Phanith said that another factor that greatly worries him is the dramatic increase in land encroachment on protected forests, which are turned into private land for real estate development.
"It has reached a new, distressing turning point as land encroachment has been done in both protected areas and the corridors [along them] over the past five or seven years," he said. "The loss of forests is extremely rapid compared to normal land expansion by people."
The increasing migration from cities to rural communities, which are rich in natural resources, is another factor that has put mounting pressure on forests, Phanith said.
"We see more migration of newcomers, and this happens due to poverty, lack of livelihood alternative and indebtedness," he said, adding that these people have been forced to relocate due to loss of their main income resulting from land sales.
Speaking of law enforcement, Phanith noted that the government and related parties have been trying hard to put an end to forest crimes and forest intrusion. However, their limited financial resources and technical capacity have created more barrier for them to effectively and efficiently carry out their work.
"Before, forest crimes were big, and this was easier for the authorities to spot and to crack down on," he said. "But now, there are smaller forest crimes, and it is very difficult to effectively block them given the current capacity of our authorities."
And communities in protected areas as well as forest communities that work alongside the authorities experience the same issue, that is, lack of financial resources, which has prevented them from effectively dealing with forest crimes, Phanith said.
"Some communities also have to contribute their own money to carry out forest patrol work and some do it voluntarily, without any financial support," he added.
Moreover, Phanith continued, community people can only report since they don't have the authority and capacity to confront or crack down on forest crimes by themselves. "This way of working is ineffective as these illegal activities can continue to take place," he said.
Way forward for forest conservation and restoration
Mounting pressure on natural forests due to the growing demand for forest products is also a problem that the government is trying to address, according to Pheaktra of the Ministry of Environment.
To reduce pressure on the supply side, the Cambodian government, like other governments around the world, is encouraging investment in growing industrial timber to supply the domestic demand, which will reduce the reliance on natural forests, he said.
Not only this solution has been implemented, but the government also supports carbon credit sale—a sustainable mechanism that contributes to forest protection and conservation, Pheaktra said.
"We have been implementing carbon credit sale, and we can reduce carbon emissions by up to 10 million tons each year and, through this mechanism from 2016 to 2020, we generated $11.6 million," he said, adding that the money has been allocated to support forest conservation and local communities' change of livelihood.
Pheaktra also spoke about the government's commitment to promoting ecotourism in various forest communities, which will encourage them to give up poaching and tree logging as they will be able to generate more sustainable income and improve their living conditions.
Phanith agreed that it is critical that the government and relevant stakeholders ongoingly support the economic empowerment of local communities in order for them to be able to actively protect their own natural resources.
According to him, many local communities whose livelihood depends on forest harvests have little or no alternative and are unable to make a living any other way or challenge illegal loggers.
To help them maintain their income and empower them, Phanith said, the success stories of community-based projects carried out by communities in Kampong Speu and Ratanakiri provinces in particular should be disseminated and studied by other communities.
"Meanwhile, we should do more through community outreach programs and a public awareness-raising campaign," he said. "I know many people are concerned about the loss of forests. So we should try to help them put their knowledge into practice to change their behavior toward forest and wildlife."
Therefore, it is essential that the media play a role to raise awareness and encourage behavioral changes among the general public by covering events and initiatives, share people's stories and case studies in creative ways in order to help perception and behavioral changes.
For example, the media could try to make people aware of the cost of luxurious wooden furniture for the country's forests, Phanith said.
"If people continue to love such things, they are going to continue putting more pressure on our natural resources," he said. "If so, you could not expect deforestation to be prevented," Phanith concluded.
Related Articles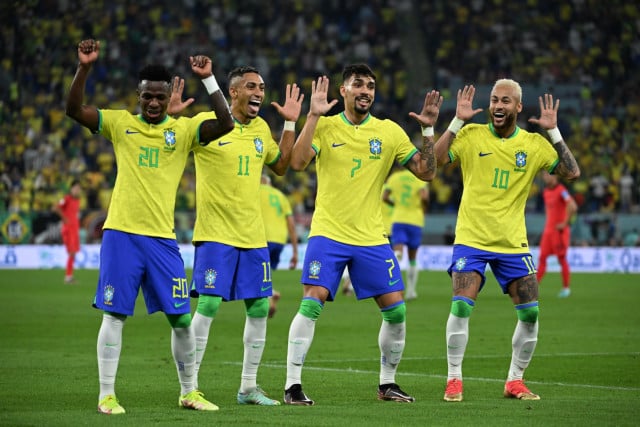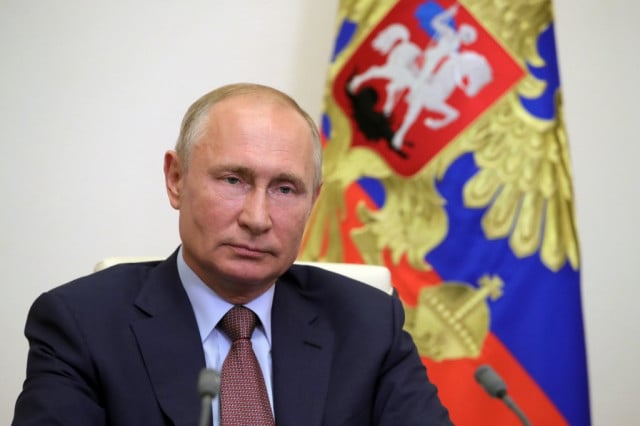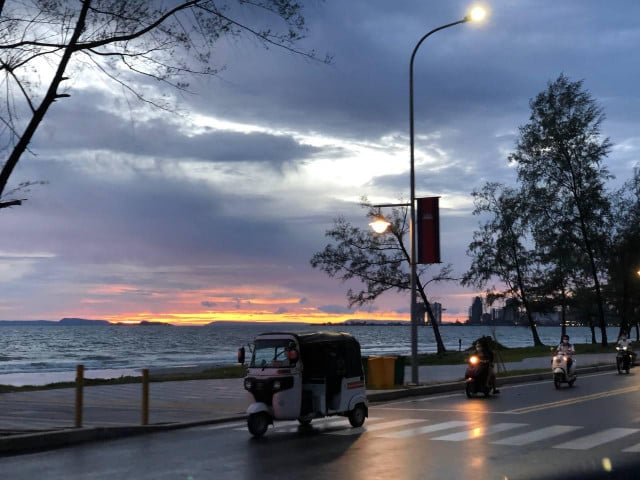 November 21, 2021 2:18 PM