Community Outbreak Continues to Spread Across Cambodia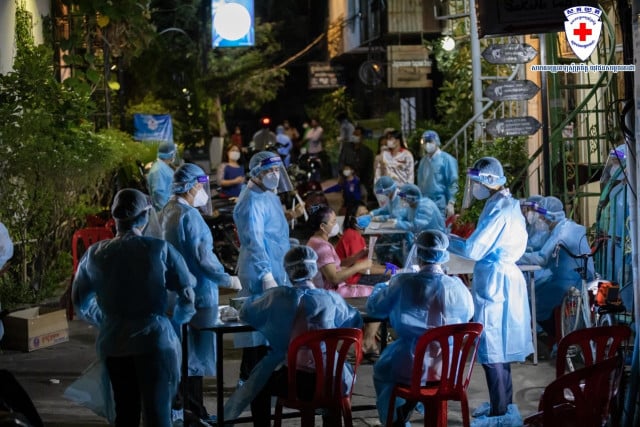 Phoung Vantha
March 8, 2021 3:20 AM
Cases of COVID-19 have been identified in more provinces as the Ministry of Health announced a further 24 people have contracted the virus.
PHNOM PENH--The latest community outbreak of COVID-19 continues to sweep Cambodia with a total of 501 cases linked to the Feb. 20 outbreak after the Ministry of Health announced on March 8 that another 24 people have tested positive.
Of the 24 new cases, 12 were found in Phnom Penh and involved five Vietnamese people, four Cambodians and three Chinese nationals. One of the patients had to be hospitalized and is currently being treated at Khmer-Soviet Friendship Hospital, while the remaining 11 have been sent to various quarantine centers around the city.
Seven of the newly announced cases were detected in Sihanoukville, the Health Ministry said, noting that all cases involved Chinese nationals who are now receiving treatment at Preah Sihanouk Provincial Referral Hospital.
Two Chinese nationals and one Cambodian also tested positive for COVID-19 in Kandal Province, while another Cambodian woman caught the virus in Kampong Thom Province and a Cambodian man was found to have contracted COVID-19 in Kampong Cham Province.
According to health authorities, seven more people have recovered after testing positive in relation to the latest community outbreak, including four Cambodians and three Chinese nationals.
As of March 7, the Health Ministry reported that 71,185 people had been vaccinated with the Chinese-made Sinopharm COVID-19 vaccine and the Indian-made AstraZaneca vaccine.
Due to an overwhelming demand for the AstraZaneca vaccine, the Ministry of Health announced on March 6 that the Indian-made vaccine would be temporarily suspended until March 10 and urged people who want this vaccine to register on the government's vaccine website.
While the Sinopharm vaccine remains available to everyone under the age of 60, the AstraZaneca vaccine has been reserved for Cambodians aged 60 and above, as well for foreigners residing in Cambodia—it is unclear whether Cambodians under the age of 60 are able to choose which shot they would like to be inoculated.
The Cambodian Center for Disease Control and Prevention (CDC) said that 534,562 COVID-19 tests have been conducted since the pandemic began, equivalent to 31,819 tests per million people, although it none of the country's health authorities have reported exactly how many people have been tested.
As many as 1,011 cases of COVID-19 have been confirmed by the Ministry of Health since Cambodia's first case was identified in January 2020. Some 517 of the confirmed cases remain active, while 510 have recovered.
Related Articles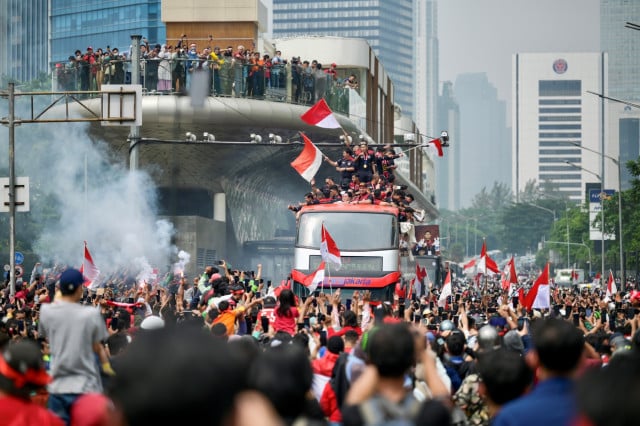 February 14, 2020 7:09 AM