Community Outbreak—39 More COVID-19 Cases Are Detected as the UK Variant Is Identified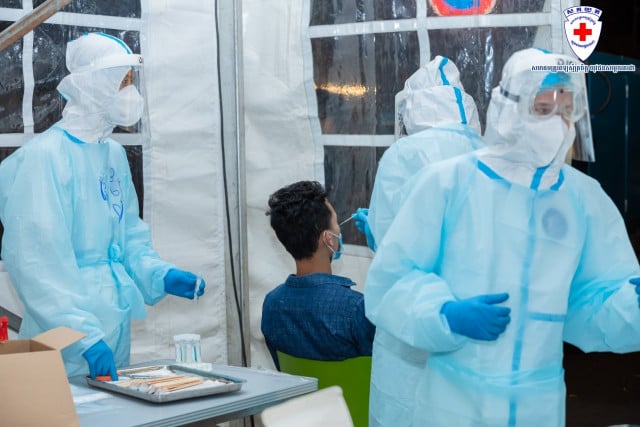 Sao Phal Niseiy
March 13, 2021 6:32 AM
The Ministry of Health warns the public to be more cautious than ever as this variant is easily transmitted
PHNOM PENH--The health authorities on March 13 reported that 39 additional cases of COVID-19 related to the latest community transmission had been detected.
"[There are] 39 positive cases, which are related to the Feb. 20 community outbreak," Or Vandine, spokesperson for the Ministry of Health, said in a press statement.
The patients consist of 29 Cambodians, 5 Chinese and 5 Vietnamese citizens, she said.
Among them, one patient is being treated at the Preah Sihanouk Provincial Hospital, four patients at the Chey Chumneas Referral Hospital in Kandal Province, and 13 patients at the Prey Veng Provincial Referral Hospital. In Phnom Penh, three patients are hospitalized at the Chak Angre Polyclinic while the 18 others are at the Great Duke hotel that was turned into a COVID-19 medical facility earlier this month. Among patients of this latest community outbreak, four patients have recovered and been released from the hospital, Vandine said.
These latest cases have brought to 1,264 the number of COVID-19 cases since the start of the pandemic in the country in early 2020. Among them, 623 patients have made a full recovery and one patient has died of the disease.

People are warned: The more lethal and contagious UK variant of COVID-19 is in Cambodia
Among the cases related to this recent community outbreak, 12 more patients have been found to have contracted the highly-contagious UK variant of COVID-19, Vandine said—this variant was first detected in the United Kingdom.
In a separate statement, Vandine asked the public to continue to be highly vigilant since some patients have been identified as carrying this UK variant, which is easily transmitted and lethal.
"I repeatedly call on our people to be very highly cautious about the current situation as I have already explained: The transmission of this new COVID-19 variant in our country," she said. "No one knows wherever it is now, especially in Phnom Penh from which there has been a quick spread of the virus to other provinces."
Vandine then stressed that it is critical that people continue to stay home, stop going to places and avoid any type of gatherings.
"Please be mindful that this new variant is more deadly and stronger than the previous virus since it can cause death anytime," she said. "As can be seen, we have already had a case of death.
"[T]here are patients who have been in critical condition and are being treated with great care by our medical staff," Vandine stressed.
As of March 13, the number of COVID-19 confirmed cases stood at over 119 million worldwide according to the Johns Hopkins University's Coronavirus Resource Center. The number of deaths due to the disease was 2,638,000 persons.
Related Articles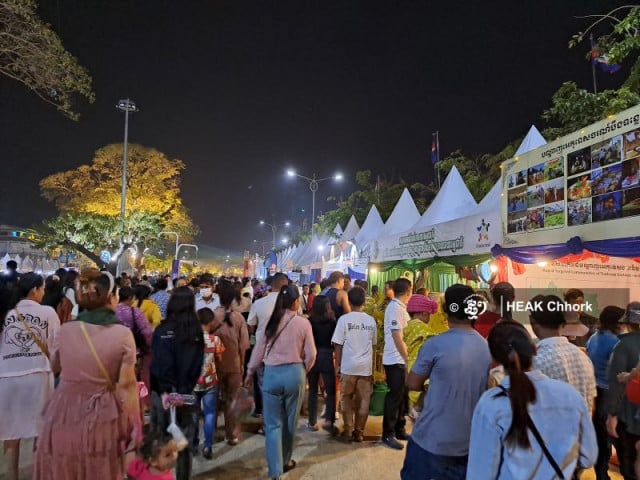 November 16, 2020 7:12 AM