Companies Face Deadline for Foreign Workers Reports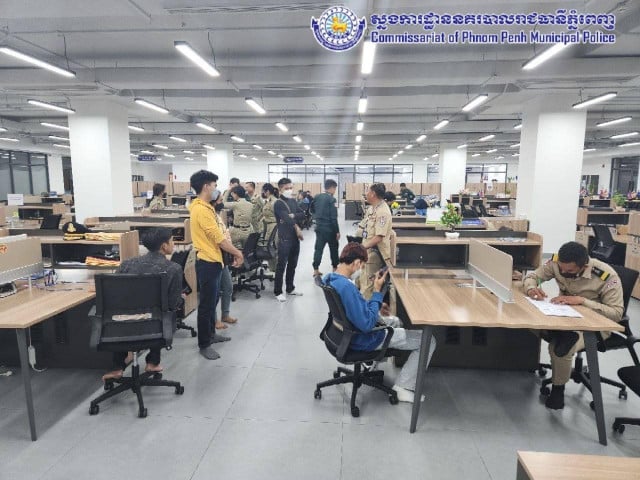 PHNOM PENH – Company owners have been given three months to report the number of foreigners working for them, with checks to be carried out.
Authorities will also inspect the companies to prevent illegal border crossings, especially in cases of illegal confinement and human trafficking.
Minister of Interior Sar Kheng, as the Chairman of the National Committee for Counter Trafficking (NCCT), said Cambodia is restricting and controlling the presence of foreigners.
Inspection of foreign labor will be in two stages, the report of the numbers and inspections to verify the report, he said at the publication of the 2022 National Report on Combating Human Trafficking on Mar. 23.
Companies will have to report the number of foreigners and details of their passports and will be notified in advance of the inspection.
If the inspector finds illegal workers, torture or frauds there will be a further unannounced inspection. Authorities had the right to inspect without informing the company owners.
They also had the right to carry out inspections when companies do not self-report, he said.
Early in March, the Ministry of Labour and Vocational Training told businesses owners that all foreigners working in Cambodia must obtain or renew their work permits and workbook by Mar. 31.
In December, the government established an inter-ministerial committee to promote and control foreign labor inspections.
According to the inter-ministerial plan, all businesses and enterprise owners must compile a report on the number of foreigners from January to March. Inspections take place from April to June.
Originally written in Khmer for ThmeyThmey, this story was translated by Te Chhaysinh for Cambodianess.
Related Articles