Concerns Growing over COVID-19 Outbreak in Sihanoukville Prison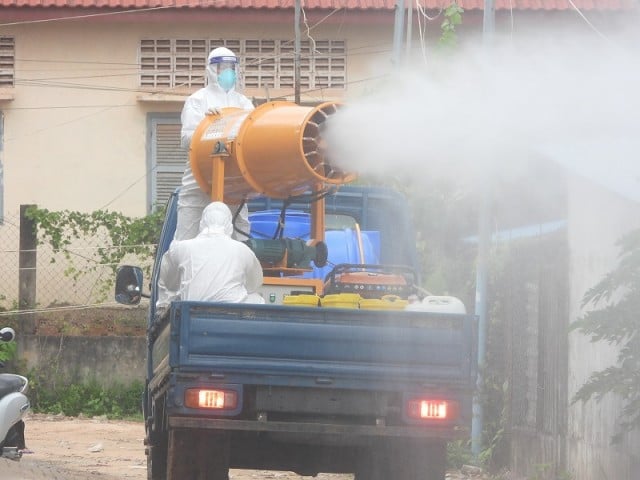 Phoung Vantha & Lay Sopheavotey
May 11, 2021 6:32 AM
Despite repeated warnings from rights groups over the course of 2020, Cambodia's prisons now face a reckoning as COVID-19 spreads through Preah Sihanouk Provincial Prison.
PHNOM PENH--As of May 8, at least 34 inmates at Preah Sihanouk Provincial Prison have tested positive for COVID-19, but that number is expected to have risen since. The infected inmates are being treated by the prison medical team onsite at the penal facility.
The source of the outbreak is still under investigation, according to General Department of Prisons spokesman Nouth Savna, but the preliminary findings suggest the virus may have been brought into the prison by new inmates.
Savna said that new detainees were checked for temperature and quarantined for 14 days before entering the prison, but that no COVID-19 tests had been performed.
"We did not test them before they were imprisoned previously as we did not have the rapid test kits to test them," he said.
The risk, he added, stems from overcrowding in the prison which is currently operating at 120 percent overcapacity. Some 1,800 inmates are held in the Preah Sihanouk Provincial Prison, which was designed to hole just 1,300 by official estimates.
Now, Savna said, tests are being conducted on all prisoners, prison guards and other staff at the prison. Those who have been in direct contact with the patients have been taken into quarantine, but he said that all those believed to have been exposed to the patients have so far they tested negative for COVID-19 after their first test.
However, the lack of sanitary materials, personal protective equipment, rapid testing kits and even medical staff all present challenges for keeping the outbreak under control, said Savna.
The plan, he said, is to vaccinate the inmates, as the General Department of Prisons has been doing so far, with more than 10,000 detainees and prison staff nationwide having been vaccinated so far.
This represents just a small portion of Cambodia's incarcerated population, which is believed to be around 40,000 inmates held at 28 facilities around the country, but the entire penal system is only designed to hold around 27,000 prisoners.
As such, the inevitable overcrowding has drawn fierce criticism, with rights groups warning repeatedly over the course of 2020 that more needed to be done to protect prisoners from an outbreak of COVID-19.
The previous community outbreak, traced back to Nov. 28, 2020, was linked to the wife of the General Department of Prisons' director and despite the risk posed to prisoners, just 20 inmates were tested for COVID-19.
While no outbreak had, until now, been detected in Cambodia's prisons, rights groups have expressed frustration over the inaction that has followed their warnings and the previous outbreak.
"The situation at Preah Sihanouk Provincial Prison is a real concern," said Am Sam Ath, deputy director of monitoring at local human rights group LICADHO. "It's overcrowded in there which makes it easy for [COVID-19] to spread throughout the detainees."
Sam Ath warned that within such a context, prisoners could not follow social distancing protocols or any of the other measures instructed by the Ministry of Health—even access to basic sanitation is limited in Cambodia's prisons.
He urged health authorities to pay more attention to the deteriorating situation in prisons in order to prevent more outbreaks. LICADHO, he said, has already provided recommendations from a public health and human rights perspective, particularly when it comes to pre-trial detention.
As of 2019, an estimated 17,000 people behind bars in Cambodia were in pre-trial detention, waiting for their day in court. Many inmates frequently spend longer in pre-trial detention than their crime would have warranted had they been sentenced immediately and inmates languish for months without being found guilty before they're able to stand trial as a result of the government's policy on pre-trial detention.
"We used to suggest that, for cases that make detention unnecessary, authorities should not use pre-trial detention," said Sam Ath. "Instead, they can be released on bail, which would significantly reduce overcrowding, but this could be applied to sentencing too—issuing half-sentences for minor crimes and suspended sentences for non-violent offenders would also help ease overcrowding."
On May 11, the Ministry of Health reported another 480 new COVID-19 cases nationwide—470 of which were locally transmitted and 10 were imported—bringing the total number of recorded cases to 20,223.
While 8,170 people have recovered from COVID-19 so far, at least 131 people have officially died from the virus and the Health Ministry's decision to withhold key information from the public makes it difficult to know for certain, but best estimates suggest that there are 11,932 active cases in Cambodia at present. The Ministry of Health is refusing to provide more accurate information at this time.
Related Articles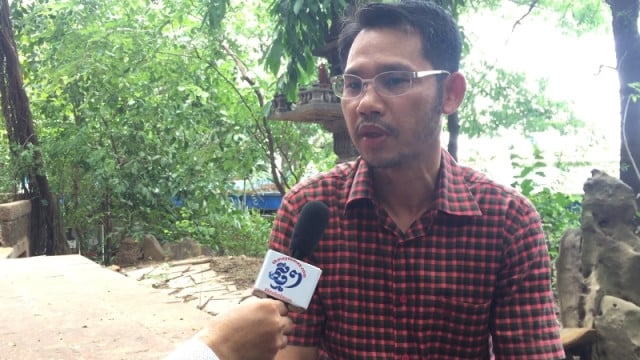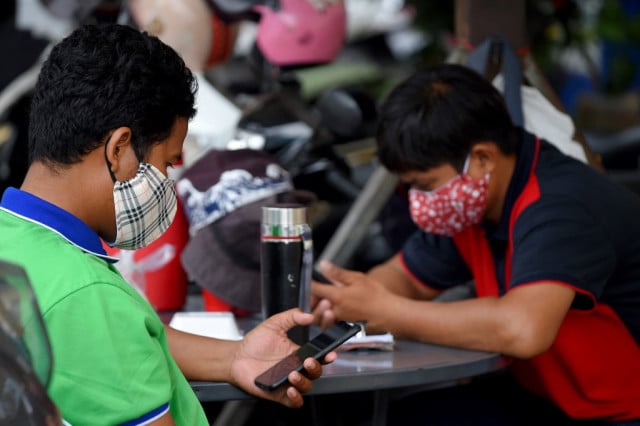 February 10, 2021 3:16 AM