Confirel Launches its E-Store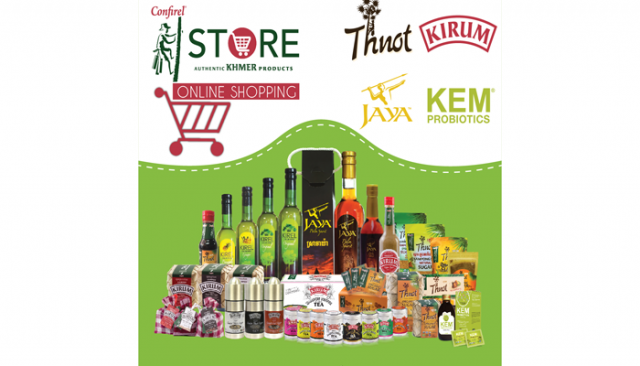 Since Dec. 2, Confirel products are available online throughout Cambodia.

The store.confirel.com now offers the full range of Thnot, Kirum, Jaya and KEM brands.
Moreover, the products are delivered the same day or the next day throughout the country.
Founded in 2001 by Dr. Hay Ly Eang, Confirel has expanded into three main ranges of products: the ones coming from the sap of Thnot of Kompong Speu and those from the world-renowned Kampot pepper.
Sugar; candies; wine; vinegar; spirits; red, white and black pepper; pepper sauce and pepper herbal tea: Confirel is constantly innovating to provide consumers all around the world authentic Cambodian products.
And with KEM, Confirel has developed a third range of health/wellbeing products. Made from raw materials from PGI areas—the European Union's protected-geographical-indication designation—our products are certified organic by Ecocert S.A. under European, American and Japanese standards.
In the future, store.confirel.com will extend its offer to products other than those of Confirel as its vocation is to contribute to the promotion of all authentic Cambodian products.
Thus, store.confirel.com will select items made in Cambodia according to the criteria that have always guided Confirel since its creation. They must have been produced with raw materials exclusively of Cambodian origin through a process that respects producers and the environment, and promotes the sustainable development of the country, in particular its rural areas.
More than an online store, store.confirel.com has the ambition of becoming a true quality label offering consumers the best of Cambodia with the best traceability guarantees.
Related Articles