Consultancy to Give Farmers an Edge in Exports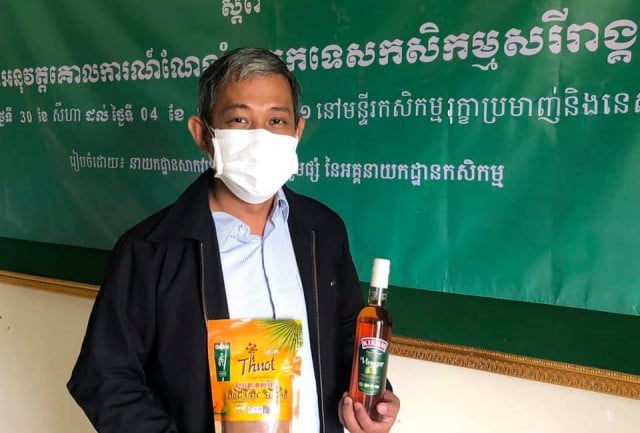 CamCert advises on meeting international standards
PHNOM PENH – A group of agriculture experts from a range of backgrounds has formed a consultancy to help Cambodian farmers seize opportunities in international markets.
The researchers, along with agri-business, rural development, and agricultural standards specialists, have drawn on their extensive experience to form CamCert Consulting Co. Ltd.
CEO Sok Sarang said the company would contribute to establishing Cambodian products, especially from agriculture, in national and international markets by developing export standards.
The company was formed to fill a gap in the market to encourage and develop GI production, and organic and other agriculture product standards.
Cambodian agriculture has the benefit of technology, high yielding crops and remarkable quality but needs to apply international standards.

CamCert Consulting will encourage stakeholders to understand the standardization and production practices, Sok Sarang said.
"The organic standard in Cambodia, which we call CamOrg, applies nationally but for exports we need to understand, study, and standardize organic standards from other countries," he said.
For example, it was necessary to focus on improving local organic standards to the level of those in the US, Europe, Japan or China.
He said he believes his company will contribute significantly to establishing Cambodian products in national, regional, and international markets to help the country's economic development.
"We help encourage both producers and operators to meet each other or take the opportunity in the market," Sarang said.
Camcert Consulting has three important missions: Researching ideas to promote and lead development projects; standardizing domestic productions for exporting to international markets; and developing Cambodian agricultural production chains.
We need to promote Cambodian agriculture products as much as possible on the international market to finally make them competitive with those of other countries, especially our neighboring countries, Sarang said.
The company mainly focuses on standardizing production of goods in demands on national and international markets, he added.
The company had achieved only a few positive results so far but it was the first company with this mission.
"After a while CamCert will be one of the big contributors and many more companies will also open the market for Cambodian agricultural products in both the national and international stage," he said.
Related Articles