Containers filled with plastic waste discovered at Cambodian port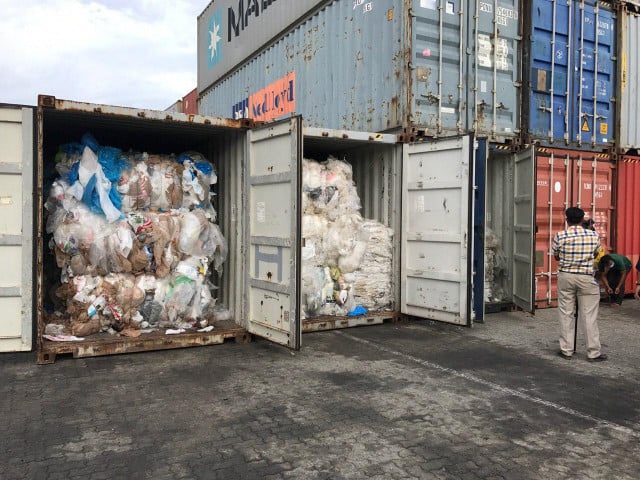 83 containers will be sent back to the countries of origin
PHNOM PENH--Cambodian customs officials on Tuesday made the discovery of 83 containers filled mostly with plastic waste at the country's main port of Sihanoukville, a ministry spokesman said.
Investigation is underway to look for company or individuals responsible for importing the waste, as well as country – or countries – of origin to send it back to, said Neth Pheaktra, spokesman of the Ministry of Environment.
"The authorities will find out where these waste-filled containers came from. We will also - according to our law – fine company found to have imported the plastic waste," Pheaktra said.
He said the containers may have arrived at the port in recent days but he was unable to specify when. He added that suspicion had led the port officials to open up the containers, which are filled mostly with discarded plastic items.
The discovery came just days after Prime Minister Hun Sen, during a weekly cabinet meeting, issued a ban on import of waste from overseas, saying that Cambodia is not a dumpsite.
Cambodia's latest move to restrict the waste imports follows similar measures taken by other Southeast Asian countries such as Philippines, Malaysia and Indonesia, which have recently begun returning waste to their origins in the United States, Canada and some European nations.
Related Articles