Copper Angkorian Warriors Showcase Old Skill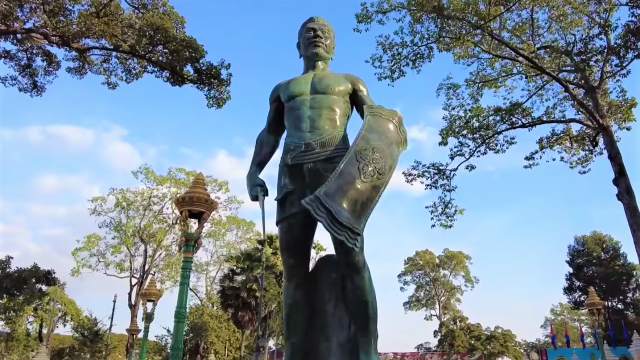 SIEM REAP – Twelve new copper statues depicting ancient warriors have created an added tourist attraction in the middle of Siem Reap city.
They have been placed in a park near the Royal Residence, next to the Preah Ang Chek Preah Ang Chorm shrine, the Siem Reap canal and the French colonial-styled Raffles Grand Hotel d'Angkor.
The spot is popular with locals and tourists. Concerts, weekend organic markets and other activities are often held there.
Sculptor and coppersmith Ith Sopheap, 40, said he was proud of the work he had done on the statues, which were commissioned by the Royal Palace Ministry.
Sitting in his workshop in Preah Dak commune with more than 10 colleagues, he said, "At first, making these statues was quite hard.
"I had to follow the style the ministry needs very specifically. The statues had to be perfect before they could accept them."
The design for the statues was initiated by the ministry. Sopheap's job was to turn the plans into full-size objects. Workers spent more than a year constructing the 2.1m high warriors.
After working copper in the shapes of Vishnu, Apsara and related divine figures for three decades, this was his first time working on ordinary people such as warriors.
"I am happy that the ministry encouraged and commissioned my work so that the people can know our Angkorian warriors," he added.
Sopheap's father worked as a visual art instructor at the Royal University of Fine Arts in Phnom Penh. The family later moved to Siem Reap. Among his seven siblings, only two continue the legacy.
He worries about the limited attention the younger generation pays to his ancient skill, which demands patience and some talent.
"Fewer people support this work now. In the future, I think that the skill will no longer be practised by young people," he said.
"It takes me a lot of time to teach them and, at the same time, they don't really want to learn.
"I just continue doing it because I do not want the skill to be lost."
He wants to see this skill encouraged by the government so that the culture can be preserved and promoted for future generations.
Written for ThmeyThmey News, this article was translated by Ky Chamna for Cambodianess News.
Related Articles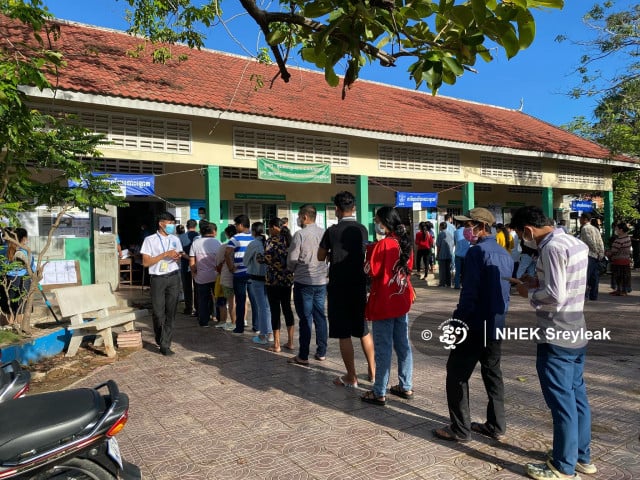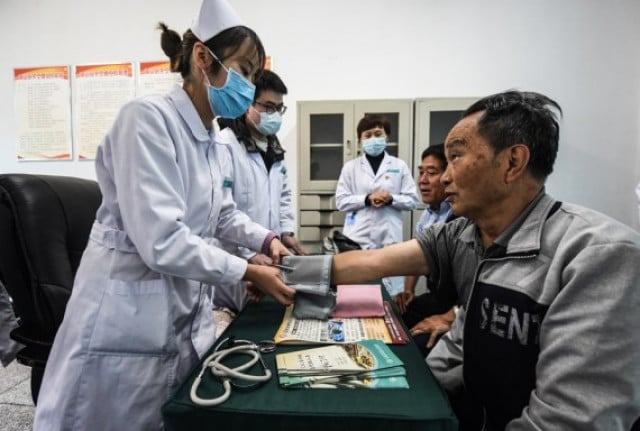 February 22, 2022 10:46 AM