Coronavirus Drives a Surge in Bicycle Demand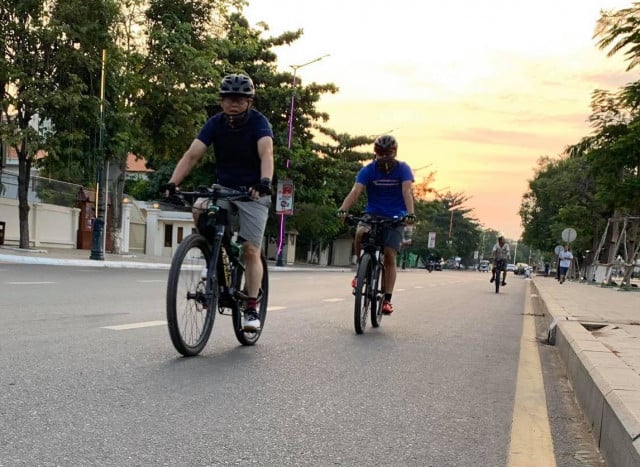 Sao Phal Niseiy
April 19, 2020 7:13 AM
Those eager to exercise while social distancing turn to cycling
PHNOM PENH--Cambodians living in cities are now turning to bikes as the country remains under restrictions during the Novel Coronavirus (COVID-19) pandemic.
On many streets of Phnom Penh, a number of people—some used to sport activities, others new to them—go for a ride on their bicycles at the end of the day.
Among them is Hout Sopheaktra, a young man who turned to cycling after hearing that cases of COVID-19 had been identified in Phnom Penh.
"I bought my bike a month ago," he said. "I think it was right after there had been a report of the virus outbreak here."

In many countries around the world, cycling is considered one of the safest sports to do during the pandemic as it is not a group activity and enables people to maintain social distancing to protect themselves from the coronavirus.
Hout Sopheaktra sits behind his bike at Koh Pich (Photo: Sao Phal Niseiy)
When asked why he chose cycling, Pheaktra said, "I decided to do cycling because I need to keep myself healthy and…we now can't go to gyms or any public places where there are many people gathering together.

"So biking is much safer compared to other activities," he said. "Many of my friends now turn to cycling too. And it is also good for the environment because it is not polluting."
To keep himself safe, Pheaktra said, "I still wear a face mask when riding my bike and choose not go to crowed places."
On April 19, the Cambodian health authorities confirmed that COVID-19 cases in the country stood at 122 with only 17 patients still hospitalized.

Even though no new infection has been detected for several days, Cambodia has not relaxed the restrictions issued to curb the spread of COVID-19, which include international travel restrictions on passengers from several countries and the closure of schools, cinemas, theaters, museums, gyms and casinos.

With Pheaktra and many other Cambodians now cycling since one can do this and maintain social distancing, this has driven an unexpected surge in the demand for bicycles.

Sum Chevy, who sells bicycles in Phnom Penh, said that the demand has greatly increased lately.

"Before the COVID-19 outbreak, we could only sell a few bicycles a day," he said. "But since the outbreak was declared, we have witnessed a big surge in bike sales. And now, we are running out of stock.

"Some of our customers said they were bored staying at home and the gyms where they used to go are closed," Chevy said. "Others said they could afford to buy a bike because they can save some money as they can no longer spend on parties or gatherings with friends."

Most bicycles he has sold are mountain bikes with prices ranging from $300 to $550, he added.
A bicycle seller, Sum Chey is sitting on his bike (Photo supplied)
Siem Reap Province has also experienced a surge in bicycle sales. And bicycle shops in that province face a situation similar to stores in the capital: stocks are running out.

Bicycle shop owner Aing Pisal said that, while the demand has significantly increased with the need to respect social distancing due to COVID-19, there is a limited number of bikes in stock due to a disruption in bicycle imports.

"Many shops here experience the same growth in bike sales while there is a shortage in bike supply," Pisal said in a phone interview. "Even my shop, which is one of the biggest bike stores here, is running out of bikes."

"Most of our clients come to purchase bikes in order to do routine exercise and most of the bikes [sold] are not really expensive," Pisal said. "We even sell our rental bikes because some customers don't want expensive ones."


While there has been a surge in sales, bike rental has been down to nearly zero," Pisal said—an indication that there are few or even no tourist visiting the city.

Regarding supplies of bicycles such as Chevy bikes, Pisal said that he expects a shipment from out of the country over the next few days.

"We can expect our products to arrive this coming week as import and export activities are now gradually resuming," he said.
Related Articles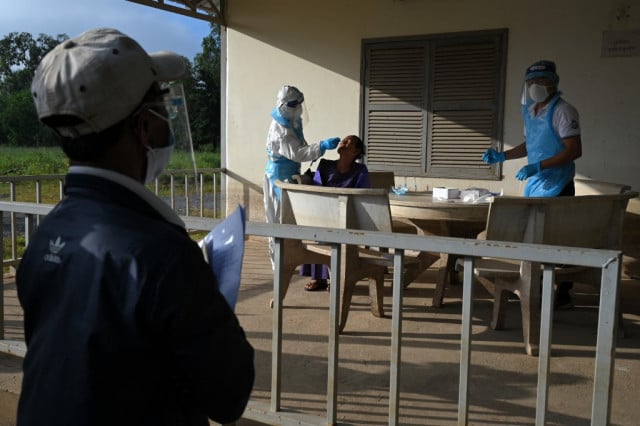 December 15, 2021 10:08 AM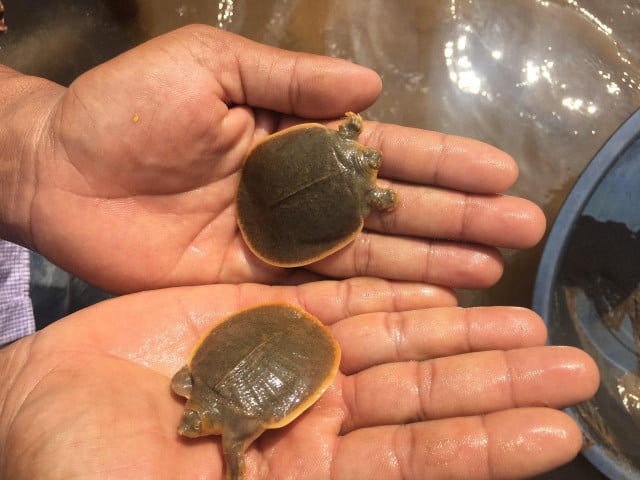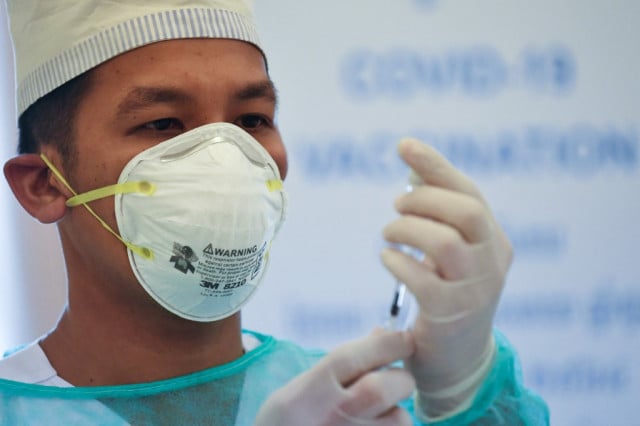 February 12, 2021 9:01 AM