Court Rejects Bid to Jail Kem Sokha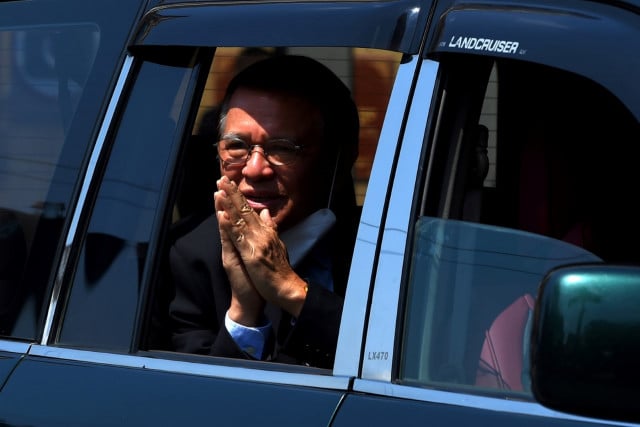 Opposition leader warned off politics
PHNOM PENH – Phnom Penh Municipal Court has turned down a prosecutor's request to arrest Kem Sokha but warned that he will be detained if he carries out political activities in the future.
Kem Sokha's daughters said earlier on June 29 that the court had been asked to arrest their father.
Chak Sopheap, director of the Cambodian Center for Human Rights (CCHR), said the request came after he met supporters recently in Phnom Penh, Kampot, Kampong Cham and Siem Reap.
The court ruled that if Kem Sokha conducts any political activities he will be arrested for provisional detention.
Pheng Heng, a lawyer for Kem Sokha said, "This warning is just a reminder. I understand that Kem Sokha may be cautious and he may reduce some activities to comply with the warning."
He said Sokha recent met people in the form of social work, and just had normal visits with people and religious celebrations.
His lawyers said local authorities gave prosecutors photos, videos and audio recordings of Kem Sokha during a meeting with people.
The German Embassy in Phnom Penh posted that it learned that the prosecutor had asked the court to issue an arrest warrant for Kem Sokha.
"I hope that the judge will consider what is in the national interest when deciding on this request," Ambassador Christian Berger said.
Kem Sokha has been banned from political rights by the court for five years, like other former CNRP leaders. The ban will expire at the end of this year.
Kem Sokha has been on trial since January 2020 on treason charges for allegedly conspiring with foreign countries to oust the government.​

But more than two years after the first hearing, and almost five years after the dissolution of the CNRP, there is still no end in sight to his legal procedure.
Related Articles