Covid-19 Aid Continues for Another Three Months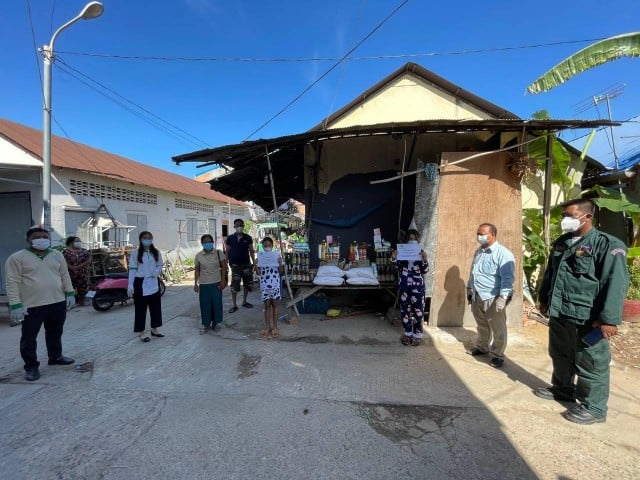 Relief for poor families and hard-hit businesses
PHNOM PENH--The government has extended cash subsidies for poor and vulnerable families as well as workers in the garment and tourism sectors whose jobs have been lost or suspended due to Covid-19.
The assistance will continue for another three months until September. The program for the poor and vulnerable started in June last year, six months after Cambodia announced the first pandemic case.
This extension is the ninth round of government assistance and was decided after the eighth round ended in June.
Vongsey Visoth, Secretary of State of the Ministry of Economy and Finance, said on June 26 at a reception ceremony marking one million vaccine doses from China that the government had spent $350 million helping poor and vulnerable families during the crisis.
So far, 600,000 poor and vulnerable families have received government subsidies.
The government will continue assistance for garment and textile and tourism sectors to address the impact of the crisis and rehabilitate Cambodia's economy.
Garment workers and tourism workers in hotels, guesthouses, restaurants and travel agencies will continue to receive $40 monthly subsidies from July to September.
During these months, the government will continue to exempt all taxes on hotels, guesthouses, restaurants and travel agencies registered with the General Department of Taxation.
These exemptions are for businesses in Phnom Penh and targeted locations such as Siem Reap, Sihanoukville, Kep, Kampot, Bavet (Svay Rieng) and Banteay Meanchey.
However, business owners must still file tax returns and use the online system to manage value-added tax (E-VAT) every month.
The government is also continuing to waive social security contributions for occupational risk and healthcare of the National Social Security Fund (NSSF) during the business suspension.
Implementation of the social security schemes for pensions is also delayed until December.
For Covid-19 subsidies, the government divides the poor into two levels: the very poor (level 1) and the moderately poor (level 2).
The poor are further divided into three areas, Phnom Penh, urban and rural. Subsidies are provided to families or individuals.
In Phnom Penh, those on either level receive the same allowance of 120,000 riel per family. But individuals of family members at poor level 1 can get from 40,000 riel to 52,000 riel, while level 2 can get from 28,000 riel to 36,000 riel.
In towns outside Phnom Penh, the poor and vulnerable families get 120,000 riel. Individuals of family members at poor level 1, can get 40,000 riel each while those at level 2 can get 28,000 riel.
Poor and vulnerable people in the countryside receive 80,000 riel per family. Individuals of family members at poor level 1 can get 24,000 riel while a member of a poor family at level 2 can receive 16,000 riel.
Additional reporting by Teng Yalirozy
Related Articles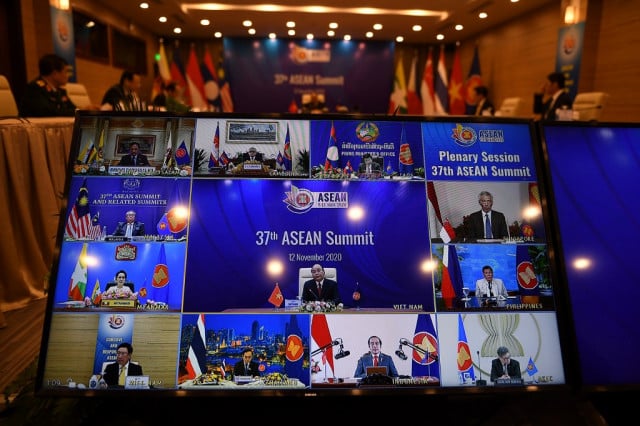 November 12, 2020 9:34 AM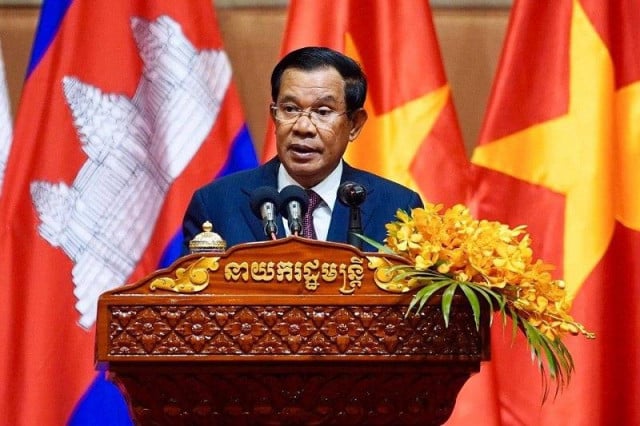 January 24, 2020 11:20 AM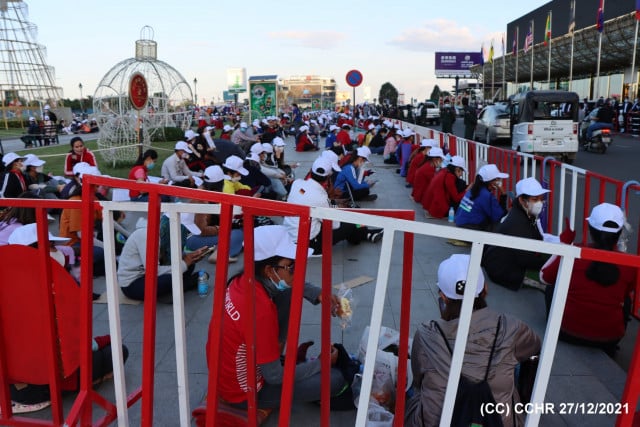 December 28, 2021 7:38 PM