Covid-19 Campaign Ends as Delta Controlled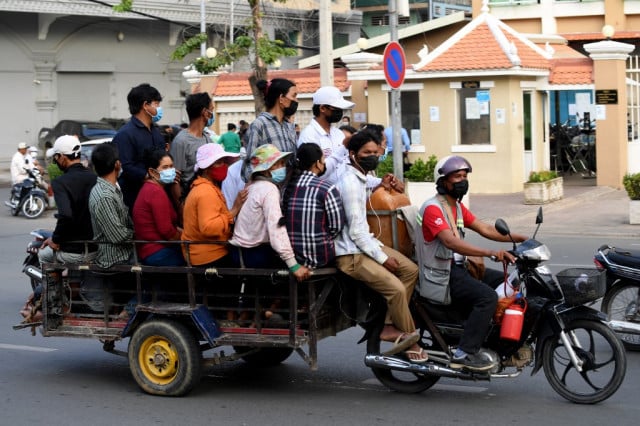 Community infections constant as recoveries rise, PM says
PHNOM PENH--Cambodia recorded 519 new COVID-19 cases on August 20, included 185 people who had returned from abroad. Meanwhile, 553 patients have made a full recovery and been discharged from hospital.
These latest cases brought the total in the country to 88,242, including 13,804 which were imported. A further 83,851 people have recovered.
Another 15 patients died, bringing the coronavirus death toll to 1,762.
On August 19, Prime Minister Hun Sen announced the end of the 21-day campaign to strengthen measures to combat and prevent the nationwide spread of the Delta variant.
However, all capital and provincial administrations are still allowed to implement administrative, health and legal measures according to local Covid-19 conditions.
Hun Sen said in a letter of instruction that the decision to end the campaign was made because the government was able to control the large-scale Delta community outbreak.
The letter said that from July 29 to August 19, the government had carried out the campaign successfully and achieved positive results which helped control and delay the Delta community outbreak.
"Obviously, the development of the situation in the last two weeks showed that the rate of the community Covid-19 infection and of mild cases, as well as the rate of Covid-19 deaths, has remained constant," the letter said.
"At the same time, the recovery rate has increased although the new Delta variant has become more widespread and has now spread to 23 capital and provinces."
However, seeing that the campaign did not have a significant impact on social and economic activities, as well as people's daily lives, Hun Sen authorized all capital and provincial administrations to implement administrative, health and legal measures based on how the outbreak develops.
As of August 19, 9,388,735 people, including 776, 598 children and adolescents, had received their first dose of the vaccine while 7,662,263 people had both doses and 391,401 had their third.
Related Articles