COVID-19 leads to 3.6 bln USD financing flow losses for Cambodia last year: UNDP report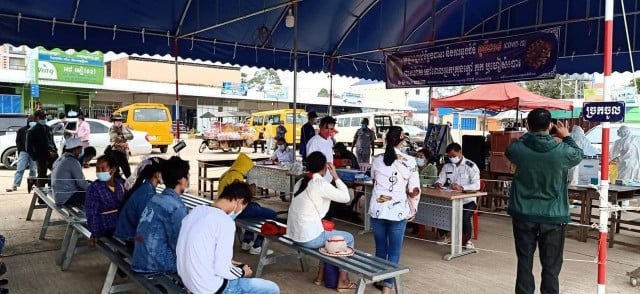 PHNOM PENH--COVID-19 has led to financing flow losses of 3.6 billion U.S. dollars for Cambodia, accounting for 19.8 percent of the country's total financing flows in 2020, said a new report by the United Nations Development Program (UNDP) released on Friday.

Cambodia's financial sources for supporting national development include domestic revenue, foreign direct investment (FDI), domestic private investment, remittances, loans, grants, and official development assistance (ODA).

The report said the Southeast Asian nation was projected to earn 18.2 billion dollars for national development in 2020, but due to the impact of COVID-19, it made only 14.6 billion dollars, a decline by 3.6 billion dollars or 19.8 percent.

"Of all the financing flows, FDI may suffer the sharpest drop followed by domestic revenue, remittances and domestic private investment, declining by 31 percent, 23.6 percent, 20.2 percent and 16.3 percent, respectively," the report said.

The report entitled Cambodia's Development Finance Assessment (DFA) also estimated the financing available for the country's development through to 2025, forecasting that the total financing flows will gradually recover from the pandemic and rise to 23.4 billion dollars or 69.8 percent of the GDP by 2025.

Domestic revenue is an increasingly important source of financing for development in the kingdom, representing 19 percent of the GDP in 2020 and continuing to 22.5 percent by 2025, the report said.

"This is the first time a complete picture of all Cambodia's expected financial inflows has been modeled with such precision," Nick Beresford, UNDP Cambodia's resident representative, said in a press release.

"Once we are able to ease COVID-19 restrictions, we can expect a strong growth in development finance flows. Within those flows, domestic sources are becoming increasingly important," he said.

Economy and Finance Ministry's secretary of state Ros Seilava said the government has planned to launch the Post-COVID-19 Economic Recovery Plan 2021-2023, which will be financed by public resources.

"Thus this report will provide us some insights into different financing options," he said.
Related Articles