COVID-19 Positive Students Take Tests from Treatment Centers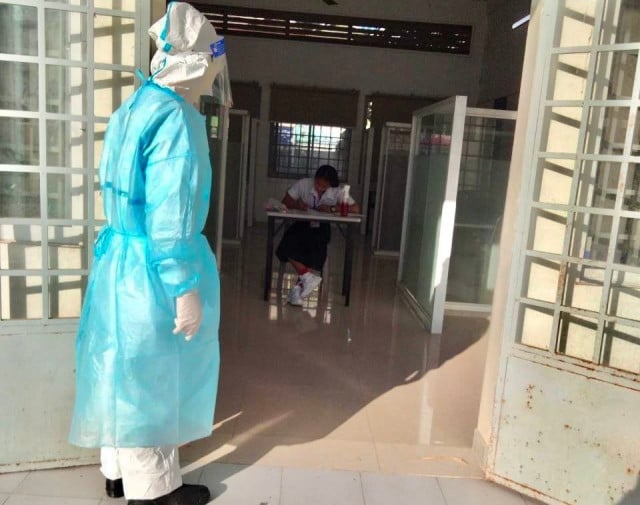 Minister of Education Hang Chuon Naron has confirmed that students who test positive for COVID-19 will still be able to take the national exam to determine whether they go to university
PHNOM PENH--Two high school students who tested positive for COVID-19 have been allowed to take the national exam from treatment centers, according to Education Minister Hang Chuon Naron.
Chuon Naron said that both candidates are karate athletes who have just returned from a tournament in Kazakhstan. One of them was infected with the Omicron variant of COVID-19 and is being treated at the National Center for Tuberculosis and Leprosy Control.
The exam and measures are the same as for general candidates, he said.
There are more than 110,000 candidates for the national exams 2021 with 204 examination centers divided into 4,651 rooms. The social sciences class has 131 centers, which is about 65 percent of the total examination centers, while the science classification has just 73 centers.
The government said that it would not let students pass the secondary school and high school diplomas automatically due to the COVID-19 pandemic as in previous years.
The exam for high school students for the academic year 2020-2021 had been initially scheduled for Dec. 6, but it was later on postponed to Dec. 27. The decision was made as to offer students more time to prepare as schools had only just been allowed to reopen.
Related Articles