COVID-19 Press Coverage in Cambodia Faced with Limited Access to Facts and Places, Reporters Say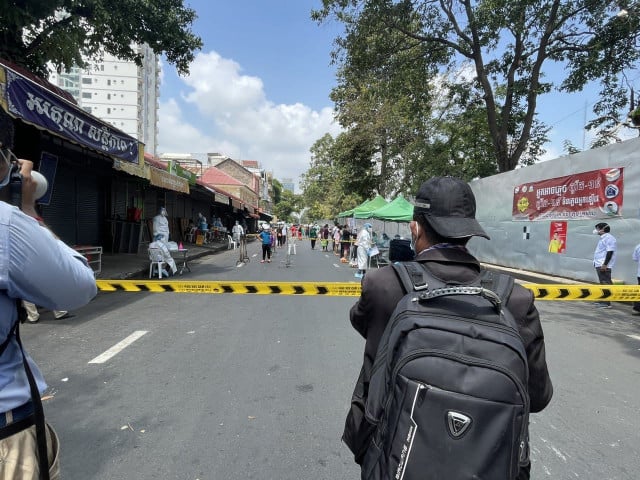 Sem Vanna &Teng Yalirozy
May 29, 2021 5:33 AM
According to some journalists, the lack of specific information and freedom to check on location has affected press coverage, which the government denies
PHNOM PENH--Issues ranging from the dangers of misinformation to the difficulties journalists face to obtain and verify information were raised in Phnom Penh during a forum on press coverage of the pandemic.
Held on May 27 by Unesco in collaboration with the Ministry of Information and United Nations agencies, the event's the theme was "[w]hat should we do to ensure that information still serves the public good during the COVID-19 pandemic."
Pauline Tamesis, UN resident coordinator in Cambodia, said that factual information and freedom of the press were critical to public health and the government's decisions during the pandemic. All journalists should be able to report without restriction, but with respect of people's privacy and professionalism, she said.
"Unfortunately, in many countries including Cambodia, journalists are facing great challenges including restrictions and harassment doing their jobs," Tamesis added.
Prak Chan Thul, Reuters correspondent in Cambodia, said that journalists cannot obtain comprehensive information by limiting themselves to press releases of the Ministry of Health and other relevant institutions without reaching out to people during he pandemic.
"If the ministry's press release is not specific [lacking detailed information], and the spokesperson cannot be reached, therefore journalists should be able to travel freely to cover the news," he said.
Kann Vicheika, an independent journalist, said that during the outbreak, journalists faced many challenges including arrests, salary deductions, threats and restrictions on taking photographs. Journalists have struggled to get accurate data and contact the Ministry of Health for more information, she said.
"Women journalists are more vulnerable than male journalists," Vicheika said. "I had to collect information in the areas under lockdown where it was quiet on the streets. I was worried about my safety because in quiet places, there could be any crime committed."
Vicheika called on the government to give journalists of all media, regardless of their editorial policy, the freedom to cover events, making sure that women journalists' safety is ensured when they are reporting.
Ministry of Information spokesperson Mean Sophorn denied comments made by the journalists, saying that they depicted government officials in a bad light. In fact, the relationship between journalists and government spokespersons has improved during this pandemic, he said.
"We have government and ministry spokespersons, as well as provincial and municipal spokespersons as a mechanism to deliver information quickly and accurately to journalists," Sophorn said. During the pandemic, journalists can freely deliver information from the government to the public, he said.
However, he added, "the scope of media is broader in both traditional and online media. During COVID-19, online fake news is increasing, so there must be prevention of fake-news spread and dissemination of truthful information."
European Union Ambassador Carmen Moreno said that misinformation and disinformation are tremendous challenges faced by people during the pandemic. "False information put people at risk, believing in it," she said.
To help address the issue, the European Union and the World Health Organization have created a website to disseminate information about COVID-19 vaccination and prevention measures so the public can verify the information, she said.
Related Articles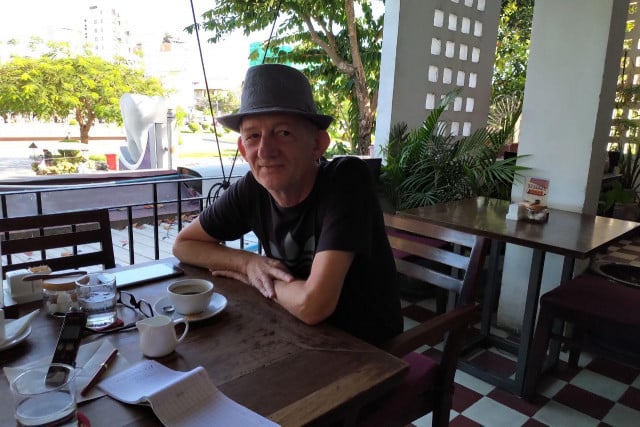 December 21, 2019 3:25 AM