COVID-19: The Garment Industry Takes a Blow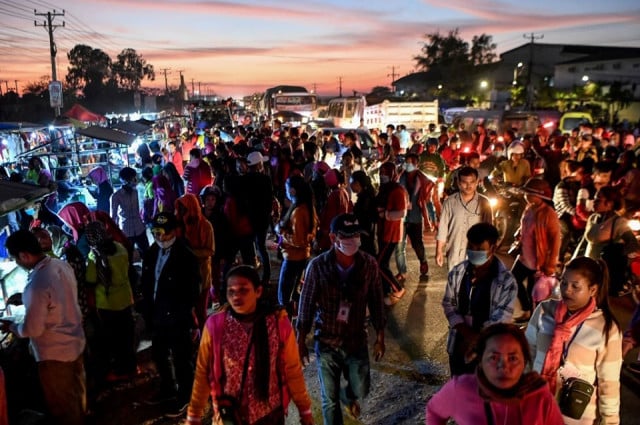 Cambodianess
May 3, 2020 1:21 AM
The 100,000 or so garment workers put out of work due to the drop in orders from Europe and the United States has been like a punch in the stomach for Cambodia, propelling the country into a new phase of the COVID-19 pandemic, that of social and economic collateral-damage management.

Since at this point the spread of the virus seems to be under control, this blow undermines hopes that the country's most important sector will come out of this without major scars.

It is now in Europe and the United States, which are Cambodia's biggest garment-sector buyers, that the ongoing pandemic currently is the deadliest. Home confinement remains in effect in those countries, which logically means there no longer are clothes or shoes purchases.

Cambodians in the garment sector have no choice but to wait for orders to come in again like those in the tourism industry who can only wait for visitors to return.

The tourism industry's brutal collapse has led to thousands of jobs disappearing. However, since this economic sector involves numerous small and medium-size enterprises as well as independent workers, the social shock has been more diluted and less visible.

But it is another story to announce that 100,000 jobs are being suspended in the garment sector.

With a figure of this magnitude, we immediately realize the huge impact the pandemic will have on the country's economy.

The more so that it is affecting a sector that has symbolized the country's economic recovery in the 1990s, following decades of civil war.

Garment-industry factories came to Cambodia before mass tourism, providing thousands of jobs for the country's youth.

Having this sector shaken constitutes one of the worst blows that COVID-19 could deal to Cambodia.
Related Articles