COVID-19: Those with Normal Fever are struggling to Find Medical Help?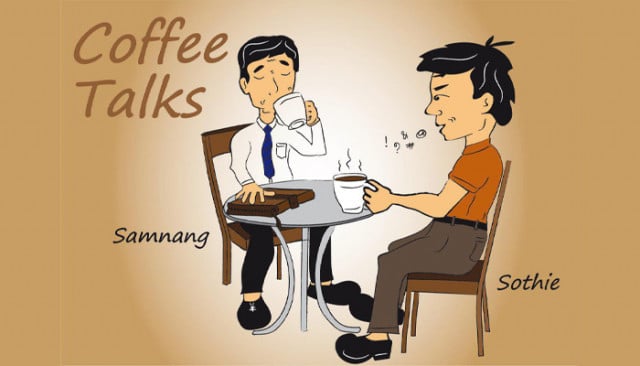 Cambodianess
April 5, 2021 4:34 AM
Until now, Samnang and Sothie are still currently working from home. Even though their work has gone online, their productivity is still pretty much very efficient since they can't chit-chat with their colleagues at the office. Although they may feel a bit claustrophobic, their productivity seems to improve. Today, the two men notice that some medical clinics are afraid to accept patients with fever during this time of the pandemic.
Samnang: Eh, Sothie! Some businesses had been temporarily closed after being found to have directly or indirectly related the COVID-19 patients. So, these businesses will be closed?
Sothie: Yeah! To stop the virus spread, people or institutions which are contaminated have to be quarantined or shut down. If the risk of furthermore contamination becomes low, those people or institutions can once again restart their normal function.
Samnang: So, the business owners will lose a lot of money?
Sothie: Money becomes less of a priority here. Life is the priority! The economic life is important, of course. But, human life is priceless because the economy can only function only if the people are alive.
Samnang: Not only conventional businesses like restaurants or food stores have been temporarily closed. Some medical clinics have also been shut down following the visits by COVID-19 patients. If the clinics are temporarily closed, where should the patients go?
Sothie: This specific issue can be a bit complicated. Simply, if a clinic is somehow contaminated, automatically it has to for the process of decontamination to happen. This is the principle of the concerned ministry. Well, patients, who seek medical support at that clinic, have to deal with it.
Samnang: What if more clinics are closed while some of the remaining clinics that are open refuse to medicate patients with "normal" symptoms like fever fearing that it might be COVID-19? What will happen then?
Sothie: Well…this kind of issue is happening now. Some clinics have been ordered to close temporarily. So, people who just got sick cannot seek medical attention from those clinics. Some patients, especially those who experience fever, may find it hard to enter the clinics. Some clinics just refuse to offer medical services to them.
Samnang: If the clinics are afraid, what will happen to those to get sick?
Sothie: The patients have to deal with this hardship themselves. However, we also have to understand that the clinic owners are worried about their health and economic condition, too.
Related Articles