COVID-19 Threatens Growing Bicycle Manufacturing Sector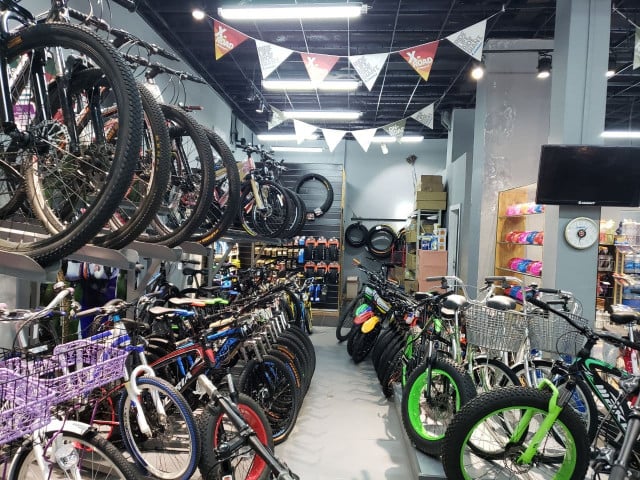 Lay Sopheavotey & Phoung Vantha 
May 31, 2021 11:21 AM
Outbreaks in Svay Rieng Province—home to eight of Cambodia's nine bicycle assembly plants—now pose a threat to Cambodia's workers and its burgeoning bicycle export business.
PHNOM PENH--Outbreaks of COVID-19 in factories pose a serious threat to Cambodia's export of bicycles after a string of factories in Svay Rieng Province have reported cases among workers.
While other key manufacturing sectors such as garments, footwear and travel goods were all affected by the European Union's decision to partially suspend Cambodia's access to the Everything But Arms preferential trading scheme in February 2020—a decision that came into effect in August 2020—bicycles and bicycle products continue to enjoy their duty and tariff-free access to the European market.
In the first four months of 2021, Cambodia exported bicycles and bicycle parts worth more than $191 million—a 32.3 percent increase from the same period last year—and has become the number one exporter of bicycles to the EU.
According to the Ministry of Industry, Science, Technology and Innovation, some $46 million has been invested in Cambodia's bicycle manufacturing sector.
However, eight of Cambodia's nine bicycle factories are located in Svay Rieng Province, where COVID-19 outbreaks has shut down production two bicycle assembly factories along with eight factories producing other products.
Director of the Svay Rieng Department of Labour Ou Sokhoeun said that, on May 26, some 60 workers at the A and J factory—a bicycle assembly plant in Bavet City's Tai Seng Special Economic Zone—tested positive for COVID-19. What followed was a mass exodus of workers who fled the factory when authorities arrived to test them.
Then, on May 29, a further 10 workers from the A and J factory and Smart Tech—another factory in the Tai Seng Special Economic Zone—were also found to have contracted COVID-19.
"The Department of Labour has decided to temporarily close both factories and authorities continue to monitor the health of other workers to prevent the spread of COVID-19," said Sokhoeun.
The authorities have already taken thorough measures, searching for people who had direct and indirect contact with known cases, along with establishing quarantine and treatment centers. In addition, the relevant authorities everywhere called on citizens to cooperate in reporting suspicious situations and to protect themselves, he added.
Ath Thorn, president of the Cambodia Labor Confederation, said he was very worried about the impact these outbreaks would have on workers and exports.
"The authorities must take meticulous measures to avoid creating more challenges, the sector is growing significantly, but if COVID-19 is allowed to spread, it will affect exports, including orders from international buyers," Thorn warned.
He said that the authorities need to suspend all the factories in the area to eliminate the risk of infection at work and track down the source of the COVID-19 outbreak as quickly as possible.
This comes as the Ministry of Health said on May 31 that another 635 locally transmitted cases of COVID-19 had been found, on top of another 55 cases linked to people arriving in Cambodia from abroad.
Five more people died of COVID-19, bringing Cambodia's death toll to 214.
An additional 448 COVID-19 patients have reportedly recovered and have been discharged from treatment centers, but today's batch of cases has pushed the total number of recorded cases in Cambodia over the 30,000 threshold.
With 30,094 total cases since the pandemic began, the health authorities have said that 22,636 people have recovered leaving 7,237 active cases nationwide.



Additional reporting by Lay Sopheavotey
Related Articles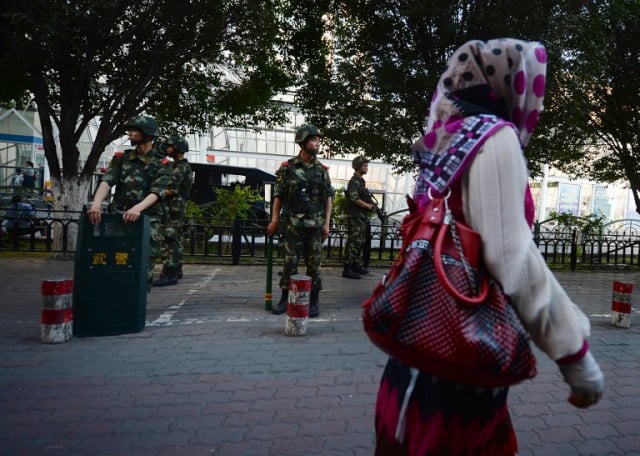 February 23, 2021 2:46 AM