COVID Total Rises With 60 New Community Cases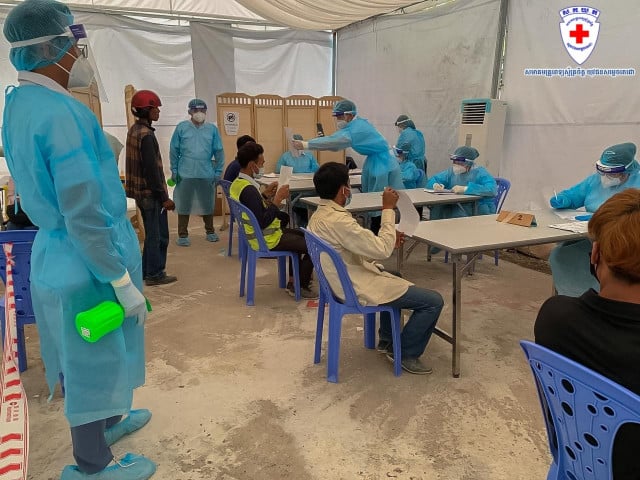 Phoung Vantha
March 12, 2021 5:43 AM
Phnom Penh builds six crematoriums for victims
PHNOM PENH--Health authorities have identified 60 additional COVID-19 cases linked to the Feb. 20 community outbreak, along with two imported cases.
The virus continues to sweep the country with 712 cases linked to the outbreak.
Of the 60, 28 were found in Phnom Penh. These comprised 24 Cambodians, three Chinese, and one Vietnamese.
Another 16 cases in Kandal included 11 Chinese and five Cambodians. Seven cases were in Prey Veng – all Cambodian. Eight cases in Koh Kong involved seven Cambodians and one Chinese. One case of a Cambodian was in Kampong Thom province.
All are being treated in hospitals in the city and provinces where they live.
The Health Ministry said the imported cases were Indonesian men aged 24 and 27 in Kandal province who had arrived in Cambodia from Indonesia on Feb. 26.
Phnom Penh administration said it is building six standard crematoriums for victims of COVID-19, covering 10 hectares in Aoral district of Kampong Speu province. Prime Minister Hun Sen ordered authorities on March 9 to build the crematoriums.
Meanwhile, 21 patients related to the Feb. 20 outbreak and one imported case have recovered.
As of March 12, Cambodia has reported 1,225 cases. The ministry said 619 people have recovered, 604 cases are still active and one person has died.
Related Articles