CPL Week 5: Visakha and Boeung Ket Face off in Local Derby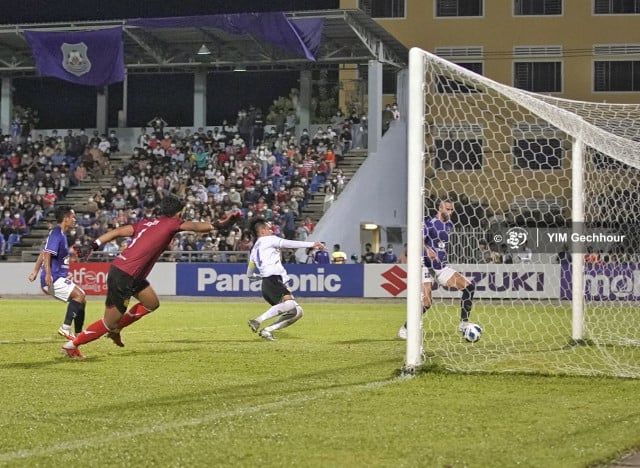 Meanwhile, Nagaworld FC takes on indomitable Preah Khan Reach Svay Rieng

PHNOM PENH–Four of the league's 'Big Six' face off against each other this week. Visakha FC and BouengKet FC will lock horns at the Prince Stadium.
The tie is a local derby and has been tagged "Big Match" by the Cambodia Premier League Organizers. The most favourable fixtures will be Nagaworld's trip to Svay Rieng, where they face the league leaders Preah Khan Reach Svay Rieng FC on Saturday Night.
Visakha FC vs Boeung Ket FC

Visakha FC is third on the ladder with seven points from four matches and will be looking to get back to winning ways following their goalless draw away to Phnom Penh Crown last weekend. BouengKet puts behind itself 4-0 spanking in the hands of Preah Khan Reach Svay Rieng FC to dispatch Angkor Tiger 2-0 to move to fourth place just a point behind their host Visakha. The incentive for the Cambodia Airways boys to win the clash would be to move above their host and draw closer to the top.

Angkor Tiger vs Tiffy Army FC
Angkor Tiger FC faces Tiffy Army FC at Hanuman Stadium Siem Reap in the early kick-off on Saturday. The match is expected to be a goal-fest for both sides although Tiffy Army has not exhibited a prolific scoring form this season with only two goals to the credit. Angkor Tiger boasts of the weakest defense in the league after conceding ten goals from four matches.
What Angkor tiger lacks in defending, they have made up in the attack scoring Eight goals with two of their strikers among the top ten marksmen in the league this season. One certain thing about this clash is that there will be goals to cheer for the fans.
Phnom Penh Crown Fc vs Kirivong Sok Sen Chey FC
A bizarre cloud of uncertainty has suddenly engulfed Phnom Penh Crown FC. Nobody knows what to expect from them right now. Having just two points out of their last four games, the reigning champions welcomes a drowning Kirivong Sok Senchey FC under immense pressure.
However, in games like these, form usually goes out the door. This is all about who is passionate & hungry enough to get the wins. Kirivong Sok Sen Chey realizes that a win could significantly lift them off the bottom of the table as they have only harnessed a point and are behind their host Phnom Penh Crown with just one point difference. Crown need wins to cling out of the relegation zone.
The Reds need a big win to spark a turn in fortune. They will want to redeem themselves from the humiliating defeats they have endured this season and put in an impactful performance to bring back joy at RSN Stadium.
Preah Khan Reach Svay Rieng vs Nagaworld
Nagaworld FC is the other 'Big Six' side that faces a herculean task this weekend with a tricky trip to the Svay Rieng Stadium where they face the leader's Preah Khan Reach Svay Rieng City, who have been indomitable since the start of the season. The Leaders recorded identical 3-1 scorelines against Kirivong Sok Senchey and Phnom Penh Crown in the opening two weeks then battered Boeungket FC 4-0 in week 3 before dispatching Tiffy Army 3-1 in week 4 to take an unassailable lead in the CPL 1.
Nagaworld had a slow start with a goalless draw against Tiffy Army in week 1 then suffered a 1-0 loss against Visakha FC. However, they have since turned their dismal start around with three consecutive wins to sit second place on the table with nine points, just three points behind the leaders. If they halt Preah Khan Reach's winning streak and record all three points, they would leapfrog their host to the top spot.
Cambodia Premier League 2
Over in the second tier of Cambodia football, this weekend promises to be another round of entertaining football as the boys are gradually being separated from the men.
ISI Dangkor Senchey will travel to Leaders Koh Kong to end their winless streak after two back-to-back defeats. Asia Euro United welcomes Prey Veng FC to the AEU Park in a match that many have dubbed a walkover for the University backed side following their sparkle in recent games. AEU is sitting in fourth place, however; with only a point separating them from top placed Koh Kong FC.

Sotifo FC's woes are likely to be further compounded as they take the long trip from Siem Reap to Phnom Penh to Face second Placed Electricite Du Cambodge. Having no points from four matches, they would require to step up extra gears to overcome being electrocuted by EDC.

In another match in the division, Next Step FC will face off with National Police which was drowned 4-1 by Koh Kong FC at the Seaside last weekend. With just three points behind the leaders, the National Police knows a win could take them further up the lather should any of the teams above them Slip up.
National Football Academy will host Siem Reap FC, which will be buoyed by their first win of the season following a 1-0 victory against Next Step FC in week 4. The academicals have not got their season off to a spark and are sitting mid-table with just six points. This could be the turning point for them.
The tie between Banteay Meanchey against Tboung Khmum could go either way as both are sitting 8th and 9th place on the table with only a point separating them. All matches will kick off at 15:45 Local time.
Related Articles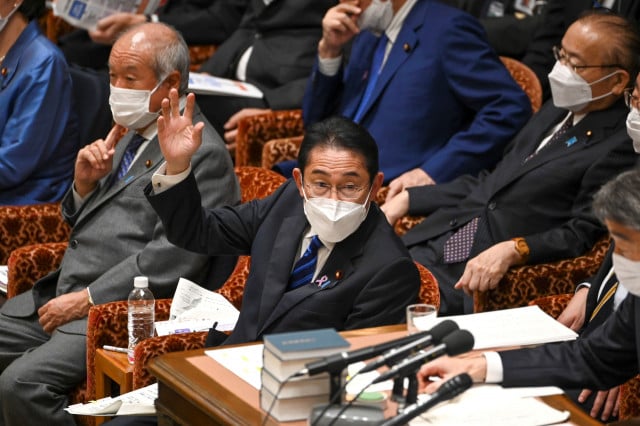 November 29, 2022 9:29 AM