CPP Spokesman Warns that Sam Rainsy's Supporters Will Face Lawsuits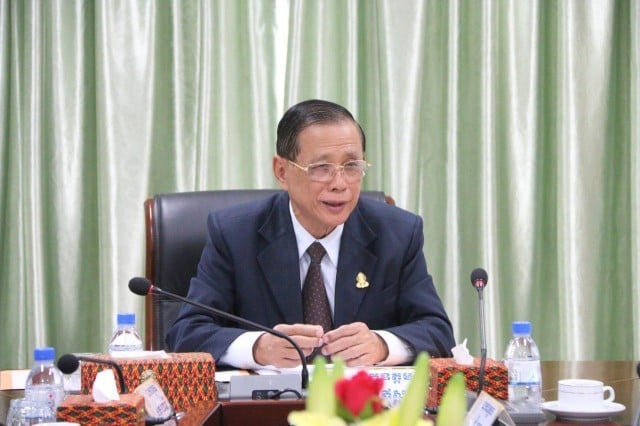 Phoung Vantha
October 2, 2019 1:59 PM
PHNOM PENH—CPP spokesman Sok Eysan has warned activists and former members of the Cambodian National Rescue Party (CNRP) living in Cambodia that they will face lawsuits for supporting the return of their former leader Sam Rainsy to the country next month.

"If you don't want to get arrested, just don't take any political action in support of the illegal rebels," he said. "To no avail, only to do self-harm. Illegal rebel groups: Do not dare... come to help," he wrote in a Telegram application message Tuesday.
Sam Rainsy, who has lived in exile since November 2015, has said that he plans to come back to Cambodia on Nov. 9. From abroad, he has campaigned heavily to drum up domestic support for his return.
In his message, Eysan said that an opposition leader living in exile has prompted people and ignited their anger so they will join in to overthrow the Cambodian government and trigger a civil war.
Soeng Sen Karuna, senior investigator at the Cambodian Human Rights and Development Association (Adhoc), said that what the CPP spokesman said is against Cambodia's constitution, which states that Cambodians have the freedom to enjoy their political and social rights.
He added that the arrest of 30 opposition party activists and supporters were arbitrary arrests.
"We think that the measures of the government, relevant authorities and the court were systematic [action] to persecute the opposition party…we note that supporters of CNRP actions were not [acting] against the laws yet. It was a political issue, not a law enforcement [one]," he said.
Yen Chamroeun, head of youth in the CNRP that was dissolved by the Supreme Court in November 2017, told Radio France International on Tuesday that 30 former CNRP activists and supporters have been detained on conspiracy charges, and that 161 other activists were issued summonses and charged with attempting to overthrow the government.
Chamroeun added that 12 former CNRP activists have met with violence.
The Ministry of Justice recently sent a warning that civil servants and members of the armed forces who dare to show support for the return of Rainsy could face prison terms.
"Those who plan to stage a coup and topple the government will be prosecuted and face 15 to 30 years in prison, and supporters will be prosecuted for conspiracy to commit treason, facing five to 10 years in prison," the ministry's statement read.
Prime Minister Hun Sen reiterated Wednesday said that individuals who get involved in a "finger nine" campaign are within the range of an act of treason and must face punishment.
"I tell people not to be ignorant, noting that Sam Rainsy's action is now [of] conducting a coup. Who gets involved will face penalty," he said in his speech during a ceremony at the Beltei International University in Phnom Penh.
Related Articles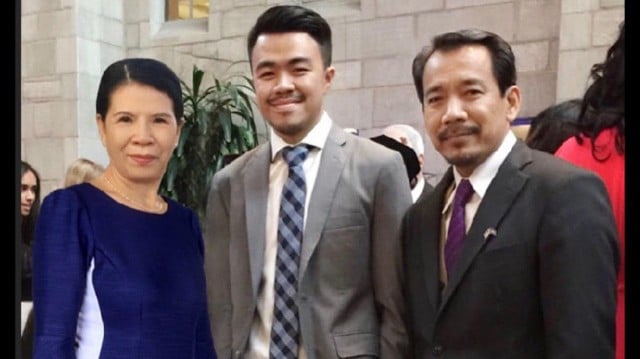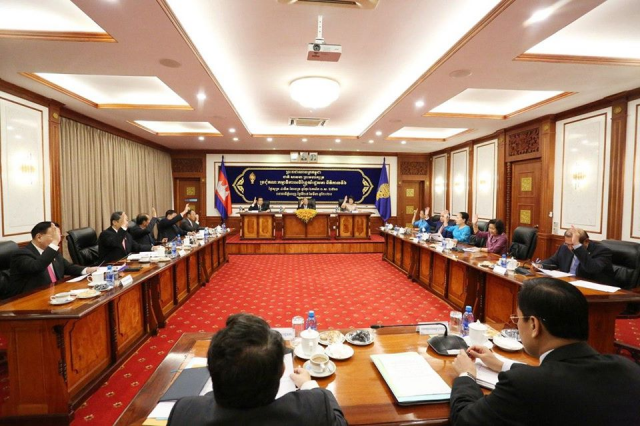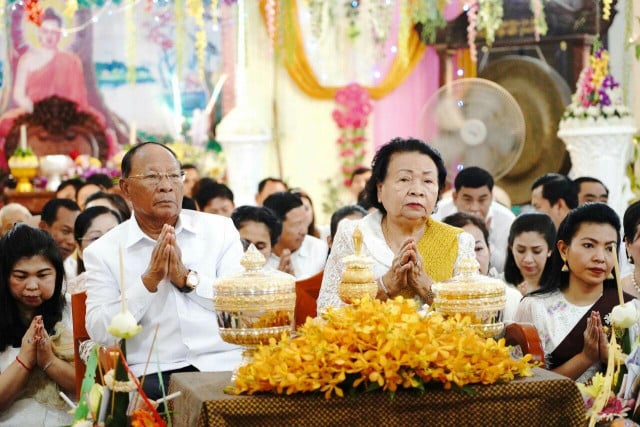 September 17, 2019 1:26 PM