CPP Turns Down Candlelight's Meeting Offer to Find Political Resolution
January 18, 2023 10:00 AM
PHNOM PENH – The Candlelight Party (CP) has stated its intention to meet with the Cambodian People's Party (CPP) to find a political compromise following the arrest of CP Vice President Thach Setha.
But CPP officials have expressed no interest in meeting with CP leaders in return, claiming the arrest "is not matter of a political party" but falls "under the jurisdiction of the court."
Speaking at a press conference on Jan. 17, Candlelight Vice President Son Chhay revealed that his party will prepare its members to negotiate with the CPP to ease the political tension the party has been facing since the last commune elections.
Following the June 2022 ballot, in which it gained 22.2 percent of the votes, the Candlelight Party has emerged as the main opposition force on the Cambodian political chessboard.
"We have no other choice [but to negotiate] in this country under the rule of the ruling party. We will try our best to mediate so that the challenges we face will be reduced," Chhay said on Jan. 17, one day after the Party Vice President Thach Setha was arrested and sent to pretrial detention in Prey Sar prison over suspicion of check fraud.
However, no specific meeting date was disclosed during the press conference. Chhay said the party is getting prepared and will immediately inform the public if it gets the opportunity to speak with CPP officials.
Thach Setha was arrested on the evening of Jan. 16 in Phnom Penh's Sen Sok district, in connection with the issuance of five dud checks in 2019, according to the court statement. Following a complaint, Setha failed to appear in court twice, after two warrants were issued on Feb. 28, 2021, and June 22, 2021, respectively.
In a statement issued on Jan. 16, the party considered that Setha's arrest and detention were politically motivated and represented an act of intimidation intended to deter Cambodians from participating in political activities under the party's colors.
However, CPP spokesman Chhim Phal Virun turned down such claims. He said that the arrest is not politically motivated or in a connection with political parties. It is solely individual-oriented, and they have to be held accountable for their own actions.
He also rejected the idea of holding a meeting with the Candlelight Party.
"It is a legal matter under the jurisdiction of the court, we have nothing to discuss," Virun said on Jan. 17. "Anything that requires legal proceedings is not a matter for the political party but for the individual who is responsible in accordance with the law."
When asked whether CPP would meet with CP to discuss how to improve the political environment for the upcoming national election – which will be held in July 2023 – he said that he is not opposed to meeting with CP leaders, but that it is unlikely to happen.
"With the problems [we had] in the past, we see that there is nothing [we can] cooperate with."
Virun called on all political parties and politicians to have true willingness and consciousness if they want a good political environment. He said negotiations can only occur when politicians have a culture of mutual respect as competitors.
"If politicians assault and attack each other, we [shouldn't] start negotiating," he said.
CP leaders under pressure since June 2022
Son Chhay stated that Candlelight will continue to call for negotiation with the CPP as it is the only way to create a favorable political environment in Cambodia.
Any misunderstanding and controversy would wear off if CPP offers recommendations and open space for discussion, he said.
He added that the CP would only work with constructive criticism and dialogue, pointing out that CPP also used to use inappropriate language to talk about the CP as well.
"It is a normal thing, but only mutual improvement is good," said Chhay.
Chhim Phal Virun of CPP claimed that the relationship between the two political parties has never been bad, but the individuals are just using empty rhetoric, causing unfavorable discussions.
"All political parties should have the ability to respect themselves, and others, in the competition," he said. "It is okay if we want to negotiate for improvement."
Despite the door being closed until further notice from CPP leaders, Son Chhay of CP still has hope that there would be a discussion with the ruling party soon.
He called on both parties to respect each other and accept the election result after the July 2023 ballot.
Following the communal election last June, CP leaders have been under pressure and have faced a number of allegation charges.
Son Chhay was sued by the National Election Committee and the CPP for defamation and lost his first instance trial and his two appeals. He is now due to pay a nearly $1 million fine as compensation.
Recently, Candlelight Party adviser Kong Korm and his wife have agreed to hand back a house and land belonging to the Ministry of Foreign Affairs, following the ruling party filling a lawsuit of up to $500,000 against Kong Korm.
Related Articles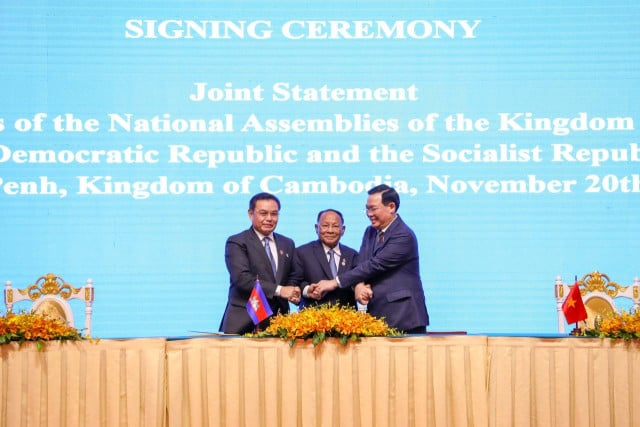 November 21, 2022 6:10 PM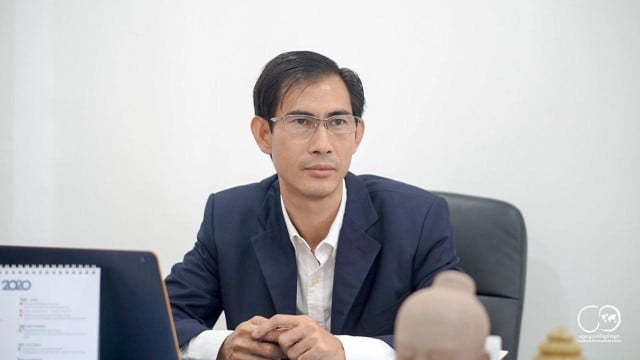 September 7, 2020 10:39 AM