Cruise Ships Coming from Vietnam on the Mekong River Can No Longer Enter the Country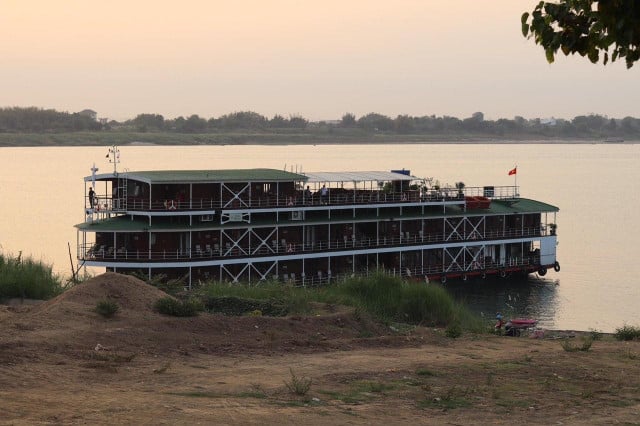 Phoung Vantha
March 13, 2020 8:27 AM
This measure aims at curbing the spread of COVID-19, the Cambodian government says

PHNOM PENH—The Cambodian government announced Friday that cruise ships on the Mekong River arriving from Vietnam are now prohibited from entering Cambodia for an indeterminate period of time.

Mak Sideth, director general of the General Department of Waterway and Maritime Transport, and Ports, said that this measure was taken in order to prevent the spread of the Coronavirus Disease 2019 (COVID-19) in the country.

Ships coming from Vietnam will now be stopped from entering the country at the Kaam Samnor International Checkpoint in Kandal Province.

This comes as three British tourists who came from Vietnam on board a Viking River Cruises ship have tested positive for COVID-19. One of the patients was taken to a hospital in Phnom Penh while the other two are in quarantine at the Kompong Cham Provincial Hospital.

The other 61 passengers on the ship, which arrived in Kompong Cham province on March 10, have tested negative and remain in quarantine while their health is being monitored, according to a press release of the Ministry of Health issued Thursday.

These three patients have brought to five the number of COVID-19 cases in Cambodia, according to the Cambodian authorities.

On March 7, the Ministry of Health announced that a 38-year-old Cambodian man in Siem Reap City had tested positive for the disease, becoming the first Cambodian to be affected by COVID-19.

The first case in the country was a 60-year-old Chinese man who had arrived last January in Preah Sihanouk Province on a flight from Wuhan city in China. He fully recovered and was discharged from hospital in February.


Related Articles