Cuba's Prime Minister Manuel Marrero Cruz to Visit Cambodia on Oct. 4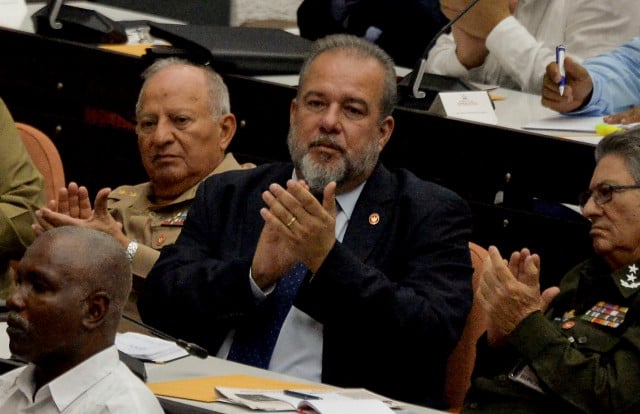 PHNOM PENH – Cambodia and Cuba are expected to sign cooperation agreements in education and culture during the visit of Cuban Prime Minister Manuel Marrero Cruz in early October 2022.
According to a statement of the Ministry of Foreign Affairs and International Cooperation released on Oct. 1, Marrero will be in Phnom Penh from Oct. 4 to 6 at the invitation of Prime Minister Hun Sen.
During his stay, Marrero will meet with Hun Sen to discuss bilateral ties and preside over the signing of agreements that will expand bilateral cooperation between the two countries in education, culture, sports as well as in other fields.
"The visit of Manuel Marrero Cruz will reaffirm long-standing and friendly relations between Cambodia and Cuba, and underscores the need to further deepen and broaden cooperation for the greater benefits of the two countries and peoples," the Ministry of Foreign Affairs statement read.
Marrero will be given an audience with King Norodom Sihamoni and pay courtesy calls on President of Senate Say Chhum and President of National Assembly Heng Samrin.
The visit comes less than three weeks after the visit of Hun Sen to Havana during which the prime minister had met with Cuban President Miguel Díaz-Canel Bermúdez and President of the National Assembly Esteban Lazo Hernández. Memorandums of understanding on health, education and foreign relations were signed during his visit. Hun Sen did not meet Marrero while he was in Cuba.
Cambodia and Cuba established diplomatic ties in 1960. Relations between the two countries have been maintained on good terms ever since, particularly during the period following the collapse of the Khmer Rouge regime in the early 1980s when Cuba provided significant assistance to the country.
Related Articles