Culture Ministry Condemns Siem Reap Critic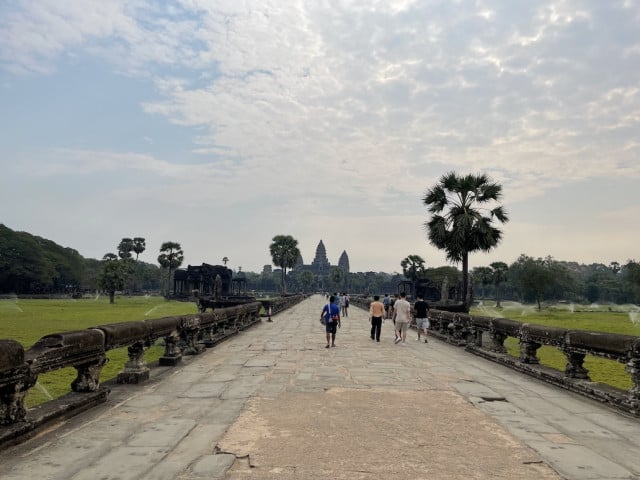 Slum spread feared if restrictions eased
PHNOM PENH--The Ministry of Culture and Fine Arts has condemned real estate businessman Kim Heang for saying the failure to allow large projects and high-rise buildings in Siem Reap was affecting the Angkor resort as a national cultural property.
Heang, general director of Khmer Real Estate, also criticized UNESCO for including Angkor Wat on the World Heritage List.
The ministry said the remarks were irresponsible and unprofessional with a lack of knowledge on the protection of world heritage and national cultural heritage values.
It said Heang's ideas could spur real estate growth in the suburbs of Angkor, which could lead to the spread of slums in protected areas and their surrounds.
The ministry said his remarks had affected efforts to protect the reputations of high-ranking national and international dignitaries.
In particular, they affected efforts of the government in collaboration with UNESCO to promote and support the establishment of international mechanisms to facilitate the protection and development of the Angkor Historical Site with more than 30 years of national and international experts rescuing and protecting Angkor at a cost of more than $500 million.
"The Ministry of Culture strongly condemns and instructs this individual to immediately stop irresponsible words for personal gain to avoid misunderstandings and promote land trafficking in the Angkor area that could create social unrest," it said.
APSARA Authority spokesman Long Kosal said Heang's statement was aimed at promoting benefits for a while but would cause many difficulties with a lack of consideration and lack of national conscience.
His remarks were aimed only at his own short-term interests, without preserving the national interest in the long term.
"What he said was completely wrong. He lacks a national conscience, thinks of his own interests above the public interest. The work of preserving the temples of Angkor is the heart, the soul, the national identity," Kosal said.
Heang had argued against restrictions on developments in Siem Reap.
"It's right not to build a skyscraper near temples but in some areas things to be built are not even close to a temple," he said.
"If you are concerned about removing it from the list of heritage, will UNESCO give us food?"
Kosal responded that with 401 square kilometers of the Angkor resort area, Siem Reap cannot be separated from the Angkor resort because it is a historical city. Therefore, urban development is not an option for modern development with high-rise buildings.
Kosal said there was no shortage of high-rise construction in Cambodia, such as in Preah Sihanouk, Phnom Penh and other places that attract business.
"What are the benefits of visiting high-rise buildings in Siem Reap?" he said.
"National and international visitors come to Siem Reap, they want to see Siem Reap as a historical city, they want to see Angkor Wat, a world cultural heritage, they do not want to see high buildings."
Kosal said the Angkor area, Siem Reap city and Phnom Kulen cannot be separated because they are historically located in the same area, with traces of life and archeological remains scattered in the three areas.
Maintenance of Angkor temple, the organization of Angkor city in an orderly manner, as well as the ancient city as a historical city, had boosted tourism. Siem Reap had been designated by the government as a cultural city that can attract national and international tourists.
"National revenue through tourism and various services with Angkor and the temple area as the core have increased opportunities, employment and income to the national economy. Tourism represents about 13% of GDP each year," Kosal said.
This revenue was not only generated in Siem Reap. It was increasing throughout the country. Foreign tourists would not go only to Siem Reap. They would go to other places. This was an important point for the conservation of the temple.
The archaeologist said the ancient city had unique features such as ancient buildings, lifestyles, infrastructure and public parks, while preserving the city's historic value and improving the quality of life in the city.
"Kim Heang says conservation is going to kill the economy. It's not right," he said.
"It is not through the construction of high-rise buildings that the real estate sector grows. Bali is the same tourist city, the same historical city.
"They set the height of their construction not to exceed the tip of the palm. Every year, millions of tourists visit there. Their real estate has increased because they have preserved the ancient nature of the city and the quality of life has improved." Kosal said.
It was necessary to have a clear long-term plan to avoid the impact on the natural environment and society by creating harmony between them.
Tourism Ministry spokesman Chuk Chumnor said Angkor Wat was a core value for the Cambodian nation that created profit and was a symbol for international people who knew about Cambodia.
"Angkor Wat is indescribable how valuable amazing it is for our nation because it not only generates profit by attracting tourism but is also a national spirit and symbol which everyone knows clearly about Cambodia," he said.
"Angkor is a part of our life that we need to preserve all of our heart for not only this generation but the next as well as on the international stage."
Heang issued a public apology on Feb. 17 for his remarks, acknowledging that his remarks were culturally damaging and a major mistake.
Cambodia included the Angkor site with many temples and archeological sites in the UNESCO World Heritage List in 1992.
According to the Royal Decree of 1993 on the Designation and Management of Siem Reap City, The Angkor area has an area of ​​401 square kilometers.
Article 2 divides the protected area into five parts, including resorts, temples, archeological parks to be protected, cultural landscapes to be protected, and important points of antiquity. There is a provision to protect and prohibit the destruction and harm to the environment and temples.
Related Articles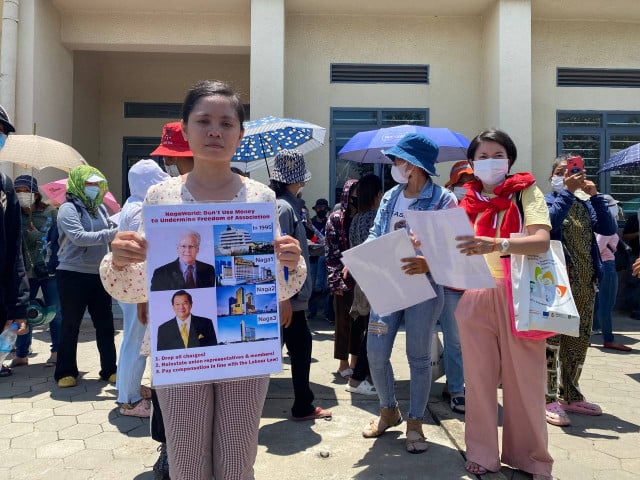 September 12, 2022 12:20 PM