Culture Ministry Wants Foreign Ministry to Investigate "Angkor Wat Replica" in Vietnam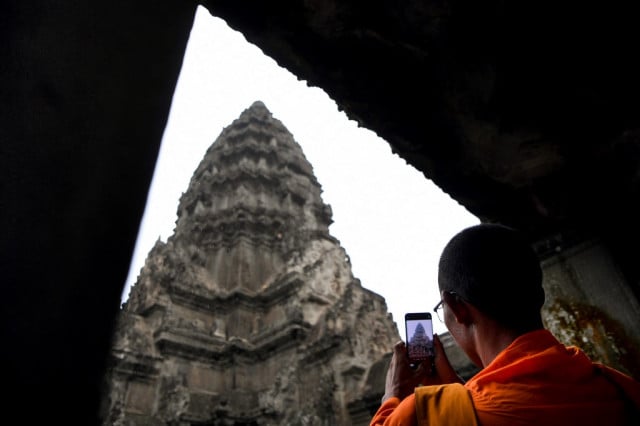 Despite the replica having been built in 2018, a recent video on Facebook has reignited the debate over Angkor Wat's image and the Ministry of Culture has submitted a letter to the Ministry of Foreign Affairs
PHNOM PENH--The Apsara National Authority on Feb. 6 weighed in on the supposed replicas of Khmer temples being built in other countries, saying this produces both positive and negative outcomes.
Apsara National Authority Spokesperson Long Kosal said that where there is cooperation, requests for permission and understanding of both Cambodian values and Khmer architectural style, then there can be upsides to replicating the times of Angkor.
The negative effect, he added, is that some copied temples are built to take advantage of the popular reputation of the Khmer heritage without request or consultation, using the architecture for personal benefits.
The debate has once again been reignited after a vlogger took to Facebook to showcase Sun World Danang Wonders amusement park in Vietnam, where a replica of Angkor Wat was built in 2018.
Sun World did not respond to questions sent by Cambodianess.
Sun World's park plays host to a range of replica monuments and iconic landmarks from across Asia, but Cambodians have long taken umbrage with the use of Angkor Wat's image outside of Cambodia.
A blog post on Foody.VN from 2018 also caused a stir for promoting Sun World's Angkor Wat replica, saying "Believe it or not, there is a beautiful and magical Angkor Wat temple just like the original version, located in the heart of Da Nang, not far away. From now on, there is no need to 'cross the border' to Cambodia…"
The blog also suggested that the replica could "fool people" given how realistic the promoter said it was.
Foody.VN did not respond to questions sent by Cambodianess.
But Kosal at the Apsara National Authority is reluctant to label the Angkor Wat replica a copy, saying that experts are still investigating the construction to make a technical report that will be submitted to the relevant ministries and whether Vietnam will be contacted about this is a matter for those authorities.
He did however point out that the replication of Khmer architecture abroad can help raise awareness about Angkor Wat and help to promote Cambodia's heritage, but again said that he felt it would be best if the Apsara National Authority was asked first.
"Any part that we think is allowed should be promoted to let the world know more about Cambodia," he said, adding that such cooperation is always welcome.
What Kosal said wasn't welcome was "dishonest competition."
He warned that the unauthorized replication of Khmer heritage spreads unclear information, obscures history and can lead to misinterpretations that affect the Cambodian people and their country.
"If there is any replication constructed in our country, it is [an easy issue to solve] because we guide our people to seek permission, to understand the value, and to respect their heritage existing in the world," Kosal said.
However, Kosal said that any replicas of Khmer architecture outside of Cambodia should reach out to the Cambodian Embassy in that country or directly to the Ministry of Foreign Affairs and International Cooperation to review the situation.
He added that Cambodia could appeal to the World Tourism Organization to warn any company or agency that they feel has infringed on Cambodia's heritage or lacks respect for that heritage.
Long Buna Sereivuth, spokesperson of the Ministry of Culture and Fine Arts, said that the ministry has been contacting relevant ministries and institutions to look further into the issue.
"Firstly, before we react to the matter, we need to gather all the relevant information, as the only source we received as a video showing only a part of the construction," he said. "So, we have contacted the Foreign Affairs Ministry to inform the Cambodian ambassador and consul in Vietnam to look for related documents—this is our first step."
Sereivuth added that the Ministry of Foreign Affairs is able to bring the issue up diplomatically with other countries.
In this instance, Kosal confirmed that a letter has already been submitted to the ministry, so the second step will be diplomatic negotiations between Vietnam and Cambodia regarding the replica Angkor Wat and its "true story."
Constructions built as copies of the architectural style of Angkor Wat—which was inscribed in the World heritage site in Dec. 14, 1992—need to legally request permission to replicate any part of the architecture, Sereivuth.
"They cannot copy the completely exact same style," he said, adding that a team of experts would be sent to check and ensure this.
Related Articles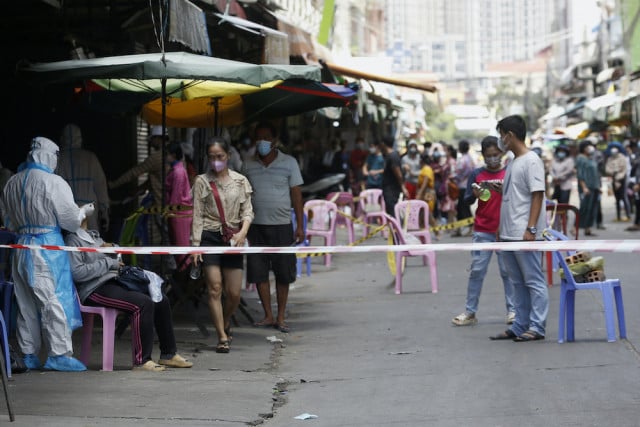 November 11, 2019 8:34 AM