Customs Chief to Work Past Retirement Age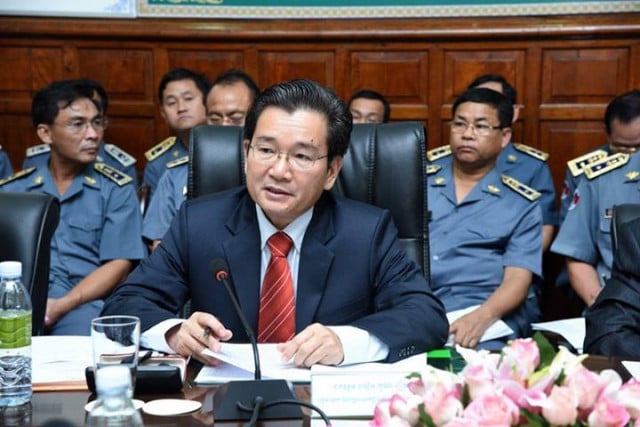 PM says Kun Nhim needed for reforms
PHNOM PENH--Director-general of the General Department of Customs and Excise Kun Nhim has had his retirement postponed to allow time for the service to be modernized.
Prime Minister Hun Sen has agreed to the 60-year-old working past the normal retirement age.
Hun Sen spoke of the move during the inauguration of the new customs and excise administration building on Dec. 23. He said that he allowed the extension in a bid to get the customs sector modernized.
"I do not allow for Nhim to retire yet. I postponed it until 2025. It's at my discretion," he said at the inauguration ceremony of a new Customs Department building. "I know there were some people who were ready to run errands to ask for a customs position. I apologize for that. There's no position yet."
The General Department of Customs and Excise was established in 1951. Its operations were suspended in 1975 under the Khmer Rouge regime.
The unit resumed operations on July 13, 1979, under the auspices of the Ministry of Commerce and was transferred to the Ministry of Economy and Finance in 1988.
Nhim has held his position since 2014 when he replaced Pen Siman who reached retirement age.
Related Articles